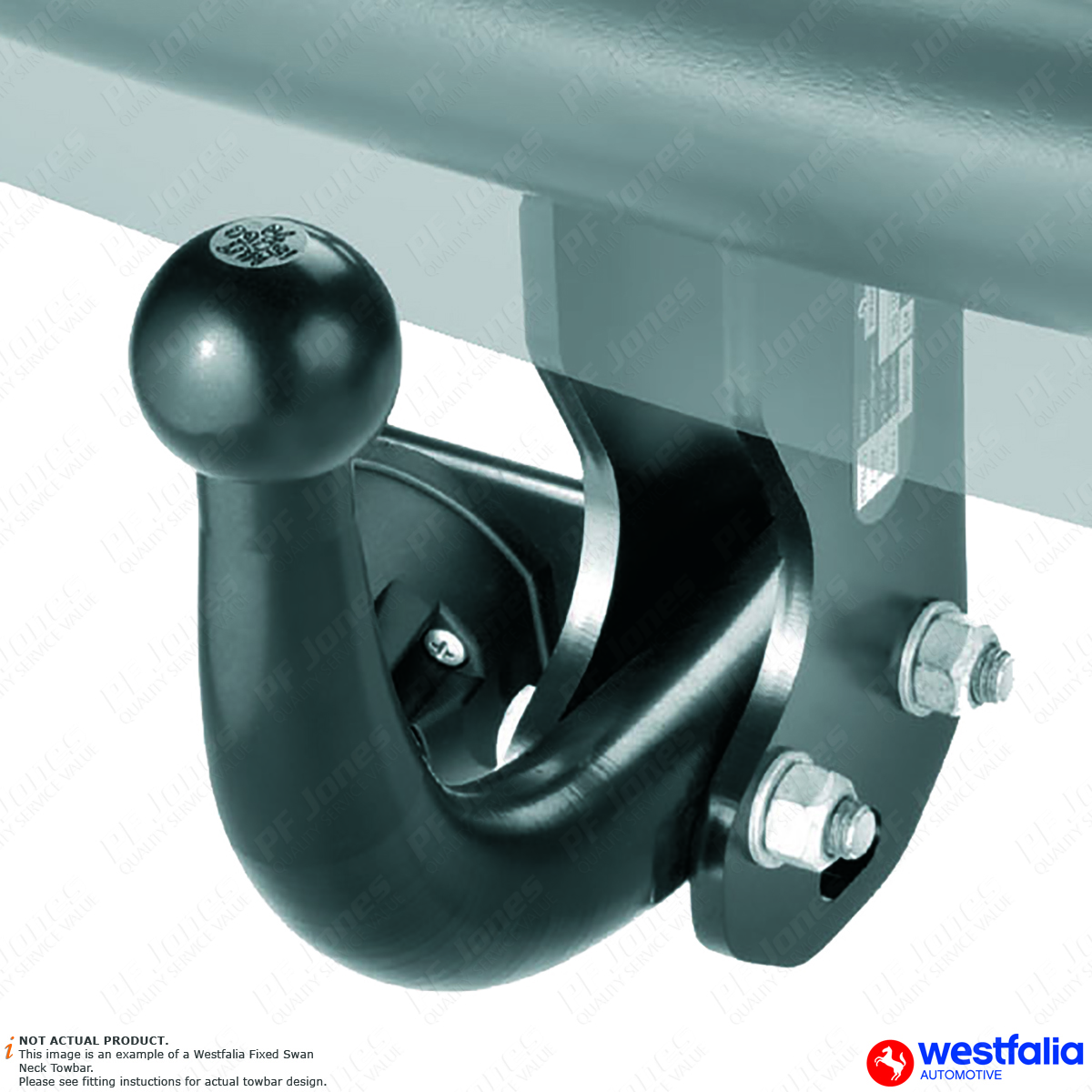 Technical Specifications
Electrics Coding

Coding is required to tell the vehicles ECU that a towbar is present so the towing electrics will function properly. This is done with a diagnostic tool, and does not need to be done by the main dealers.

:
Required
Bumper Cuts

Bumper cuts are cut on the underside of the bumper.

None visible : the cut will not be visible unless you look up at the bumper from the ground.

Visible: the cut will be visible when standing behind the vehicle.

No cut: No cutting required.

:
No
Bypass Required

Many modern vehicles require a bypass relay for the towbar electrics to work correctly.
If your vehicle requires this relay then damage can occur to the cars electrics if one isn't fitted.

Our data is collected from the tow bar and tow bar wiring manufacturers with regards to whether your vehicle needs a bypass relay.

:
Yes
Model Exclusions:
4x4, LPG
Volkswagen Caddy MK3/MK4 2004 Onwards Westfalia Swan Neck Towbar
inc. Caddy Maxi, Caddy Alltrack 16- , bumper carrier 5 seats, vehicles with gas drive 7 seats
Exclude. Vehicles with gas drive
KIT INCLUDES:
1 Cross Bar

1 Towball Neck

1 Electric Socket Bracket

6 Metal Brackets (2 Sizes 4+2)

1 Bumper Support Rail

2 M12x1.5x75 (10.9 Grade) Bolts

4 M12x1.5x35 (10.9 Grade) Bolts

4 M8x25 (10.9 Grade) Bolts

4 M6x25 Bolts

4 6.4x25x2 Washers


4 8.4x30x2 Washers
Still unsure if this is the right bar for you?
Call
0161 872 4755

Collection Available from any of our 3 depots

More info on types of tow bars here