13 pin electrics kit inc Bypass relay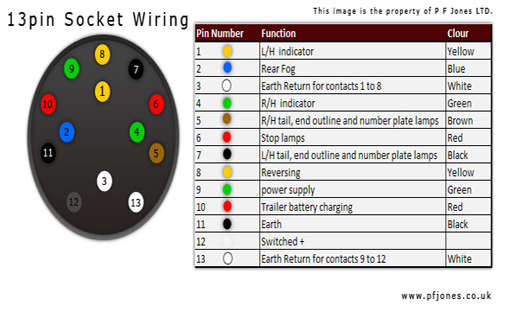 13 pin electrics kit are standard in most other countries and will eventually replace the 2 separate sockets used in this country. All caravans manufactured in the UK from late 2008 will be fitted with an ISO 13 pin connector as standard. This is used if your caravan is imported and is fitted with a 13 pin plug. It must also be used on some vehicles especially with detachable tow bars when there isnt enough room to mount 2 separate sockets.
This kit consists of a 13 pin pre-wired socket, bypass relay scotchlocks and inline fuse holder.