Towbar fitting Newcastle Upon Tyne
PF Jones is the largest independent online retailer of towbars in the UK, supplying to both trade and public alike.

We have over 8200+ reviews on Trustpilot UK no other towbar company has anywhere near this amount of publicly generated reviews. No one can beat us on the amount of towbars brands on sale, for the quality of service or price.

View our Trustpilot Reviews 
We are an authorized dealer for some the of the world's leading towbar manufacturers, including

Bosal
Brink
Witter
Westfalia

Also producing our own range of towbars under our PF Jones name.

We fit towbars for many of the countries largest car dealerships, van hire, and vehicle leasing companies.

We do not pick the towbar for you, we offer you the widest choice of towbars and expert advice to help you pick that the bar that, perfectly fits your vehicle and one that suits your budget.
Need a towbar fitter in Newcastle Upon Tyne?
 Have your towbar fitted at your place of work or home at a time convenient to you. All of our towbar fitters are fully time served and all work is fully guaranteed by ourselves. Our mobile towbar fitting service covers the whole of the Newcastle Upon Tyne area and surrounding areas including.

B

    Benton, Newcastle upon Tyne
    Benwell
    Benwell and Scotswood
    Benwell Nature Park
    Blakelaw
    Byker

C

    Castle, Newcastle upon Tyne
    Chapel House Estate
    Chinatown, Newcastle
    Cochrane Park
    Cowgate, Newcastle upon Tyne
    Coxlodge
    Cradlewell

D

    Dene, Newcastle upon Tyne
    Denton Burn
    Denton, Newcastle upon Tyne

E

    East Denton
    East Gosforth
    Elswick, Tyne and Wear

F

    Fawdon
    Fenham

G

    Gosforth
    Grainger Town
    Newcastle Great Park

H

    Haymarket, Newcastle
    Heaton, Newcastle
    High Heaton

J

    Jesmond
    Jesmond Vale

K

    Kenton Bar
    Kenton, Newcastle upon Tyne
    Kingston Park

L

    Lemington

N

    Newburn
    Newcastle City Centre
    North Heaton
    North Kenton

O

    Ouseburn
    Ouseburn Valley

P

    Paradise, Tyne and Wear
    Parklands, Newcastle upon Tyne
    Pottery Bank

Q

    Quayside

R

    Red House Farm

S

    Sandyford, Newcastle upon Tyne
    Shieldfield
    Slatyford
    South Heaton
    Spital Tongues
    Sugley

W

    Walker, Newcastle upon Tyne
    Walkergate
    West Denton
    West Gosforth
    Westerhope
    Westgate, Newcastle upon Tyne
    Wingrove, Newcastle upon Tyne
    Woolsington



NE Postcode areas
 NE1, NE2, NE3, NE4, NE5, NE6, NE7, NE8, NE9, NE10, NE11, NE12, NE13, NE14, NE15, NE16, NE17, NE18, NE19, NE20, NE21, NE22, NE23, NE24, NE25, NE26, NE27, NE28, NE29, NE30, NE31, NE32, NE33, NE34, NE35, NE36, NE37, NE38, NE39, NE40, NE41, NE42, NE43, NE44, NE45, NE46, NE47, NE48, NE49, NE61, NE62, NE63, NE64, NE65, NE66, NE67, NE68, NE69, NE70, NE71, NE82, NE83, NE85, NE88, NE92, NE98


No one stocks more towbars
We have three UK warehouses, all fully stocked with towbars for a huge range of vehicles. If your bar is not in stock, we have daily collections and deliveries from all of our towbar manufacturing partners. 
  All of the towbars we supply are made by either British and European manufacturers and conform to the very highest standards including European Type Approval.


Towbar brands we stock are, Witter, Bosal, Westfalia, Brink and our very own PF Jones branded tow bars. We also have the UK's largest dedicated Thule shop, with hundreds of Thule items in stock ready to take away.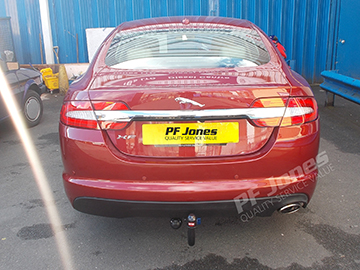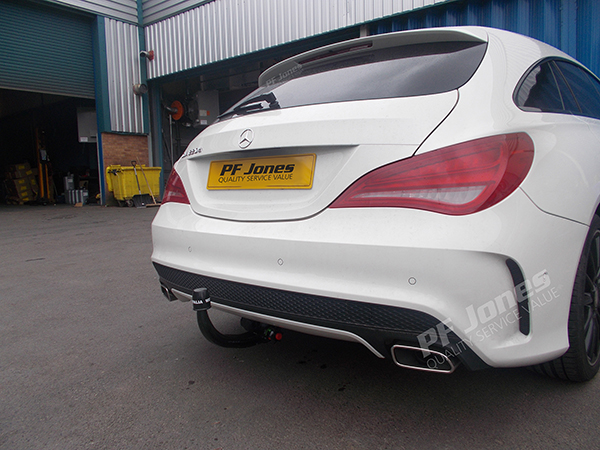 Phone for a free impartial quote? 
0333 772 0659
or simply use the request a
callback
 section on the left of this page.
 If you are looking to DIY fit your towbar, we offer supply only and a free fitting support helpline.
Understanding your towbar electrical requirements
Trailers
7 Pin (12N)
Boat Trailers
Trailer Boards
Cycle Carriers
Horseboxes
Jet Ski Trailers
Motor Cycle
Trailer Tents
Caravans manufactured before September 2008
Twin (12N and 12S)
(Can already take any 7 pin towing item)
Caravans manufactured after September 2008
13 pin
European cycle carriers
Westfalia Portilo, Thule G6 929
(Optional 13 pin to 7 pin adapter means can tow any of trailers section)
Dedicated or Universal
Dedicated kits are available for all 3 types 7 pin, Twin and 13 pin, Dedicated kits
will not invalidate
the manufacturer's warranty and are designed to work in harmony with your vehicles electrics, most kits require some expertise in fitting and some applications require a download to activated the towing facility.
No Bypass relay required
Universal kits are the lowest cost option to dedicated wiring kits, universal kits are fitted by crimping or soldering into the vehicles wiring. They
will not activate
some of the features of the vehicle ie rear parking sensors or activate the vehicles Trailer Stability Programme.
Newcastle Upon Tyne towbar fitting quote
Why not get a Ghost immobiliser fitting Newcastle Upon Tyne at the same time?