Towbar Fitting Manchester
PF Jones Number 1 for Towbar fitting in Manchester, Trailers Cycle Carriers and; Roofboxes.
Looking for Towbar Fitting Manchester ? with 45 years experience fitting towbars, main distributor for Witter towbars and Westfalia towbars, We supply both public and trade throughout the UK and the rest of the world. We have 10,000 square feet of retail space, if you are looking for towbars, trailers, roof racks or spares & accessories, camping equipment, PF Jones should be your first place to call for a quote
Mobile Towbar Fitting Manchester
Should you not be able to travel to one of depots and prefer your towbar to be fitted at your home or place of work, we also offer a mobile towbar fitting service which can be arranged to suit your own needs. No need to take a day off work or arrange for alternative transport while your towbar is fitted in a depot.
Call and ask one of sales team about arranging a mobile towbar fitting.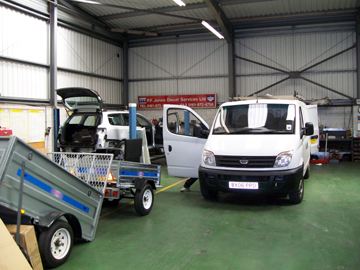 Our towbars are made by the leading British and European manufacturers and conform to the very highest standards including European Type Approval. We offer an expert and competitive fitting service or we can offer supply only. Our brands include , Witter, Bosal, Westfalia and Brink.
All our towbar fitters are time served and have 100s of hours experience fitting towbars, As we are one of the countries biggest distributors of towbars, We are sure our prices are the best price available. PF Jones are a member of the NTTA National Towing and Trailer Association.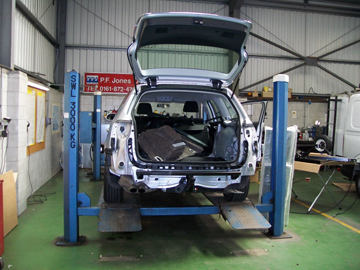 Towbars are usually fitted within 2-3 hours dependant on the type of vehicle and the type of electrics you require, For more information on electrics see here.
We fit towbars for many of the regions large car dealerships and van hire companies. Because we order so many tow bars direct from the manufacturer we are able to pass these saving on to customers, both trade and public.
Our Main tow bar fitting Manchester location is located just 2 minutes drive from Manchester United,
We have two other locations for towbar fitting in Greater Manchester Area
PF Jones Ltd
Nuttall Street
Old Trafford
M16 9JA
Wigan Atlas tow bars

Pottery Road Greater Manchester WN3 5AA
for directions click here
All this backed by a huge range of spares and accessories available in stock at our Manchester warehouse and trade counter.
If you need to tow something, we've got all the towing equipment you will need in stock!
Why not pick up the phone for some free, friendly, expert advice or a competitive quote? 0800 5200 478 or simply use one of the contact us forms located throughout site.

Request a Manchester towbar fitting quote