Towbar Fitting Bolton
PF Jones Number One for Towbar fitting in Bolton, Trailers Cycle Carriers and; Roof boxes
Looking for
Towbar Fitting Bolton
? with 45 years experience fitting towbars, main distributor for Witter towbars and Westfalia towbars, We supply both public and trade throughout the UK and the rest of the world. We have 10,000 square feet of retail space, if you are looking for towbars, trailers, roof racks or spares & accessories, camping equipment, PF Jones should be your first place to call for a quote
The UK's most reviewed Towbar Fitting Company.
We have over 8200+ reviews rating us as Excellent, why trust anyone else with your towbar fit?

Check our Trustpilot reviews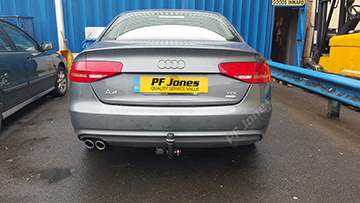 Our towbars are made by the leading British and European manufacturers and conform to the very highest standards including European Type Approval. We offer an expert and competitive fitting service or we can offer supply only. Our brands include Witter, Bosal, Westfalia and Brink.


All our towbar fitters are time served and have 100s of hours experience fitting towbars, As we are one of the countries biggest distributors of towbars, We are sure our prices are the best price available. PF Jones is a member of the NTTA National Towing and Trailer Association.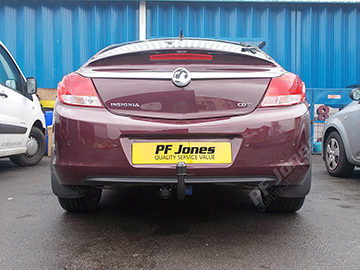 Towbars are usually fitted within 2-3 hours dependant on the type of vehicle and the type of electrics you require, For more information on electrics, see
here
.
We fit towbars for many of the regions large car dealerships and van hire companies. Because we order so many tow bars direct from the manufacturer we are able to pass these saving on to customers, both trade and public.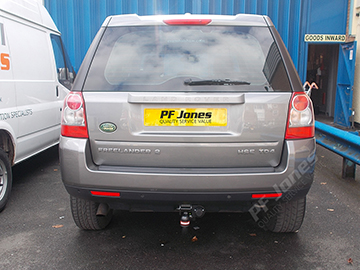 Our Main tow bar fitting Bolton location is located just 2 minutes drive from Manchester United,
We have two other locations for towbar fitting in Bolton Area
If you can't make it to one of our many depots (for whatever reason) we also have an extra service known as a mobile fitter. This basically means we send a fitter out to your home or place of work depending on your request with your towbar and they fit it to your car there for you. The time it takes to fit a towbar is still the same and with travel time we can only get 3-4 mobile fits in a day.
All this backed by a huge range of spares and accessories available in stock at our Manchester warehouse and trade counter.
If you need to tow something, we've got all the towing equipment you will need in stock!
Why not pick up the phone for some free, friendly, expert advice or a competitive quote? 0333 772 0659 or simply use one of the contact us forms located throughout the site.
Understanding your towbar electrical requirements
Trailers
7 Pin (12N)
Boat Trailers
Trailer Boards
Cycle Carriers
Horseboxes
Jet Ski Trailers
Motor Cycle
Trailer Tents
Caravans manufactured before September 2008
Twin (12N and 12S)
(Can already take any 7 pin towing item)
Caravans manufactured after September 2008
13 pin
European cycle carriers
Westfalia Portilo, Thule G6 929
(Optional 13 pin to 7 pin adapter means can tow any of trailers section)
Dedicated or Universal
Dedicated kits are available for all 3 types 7 pin, Twin and 13 pin, Dedicated kits
will not invalidate
the manufacturer's warranty and are designed to work in harmony with your vehicles electrics, most kits require some expertise in fitting and some applications require a download to activated the towing facility.
No Bypass relay required
Universal kits are the lowest cost option to dedicated wiring kits, universal kits are fitted by crimping or soldering into the vehicles wiring. They
will not activate
some of the features of the vehicle ie rear parking sensors or activate the vehicles Trailer Stability Programme.
Why not get a Ghost immobiliser fitting Bolton at the same time?