Mobile Towbar Fitting Sheffield
PF Jones is the largest supplier of towbars in the UK, supplying both trade and public alike. Offering the widest range of towbars in the UK. We fit towbars for many of the countries largest car dealerships and van hire/leasing companies. Because we sell so many tow bars, we are able to pass on our discounts to our customers, both trade, and the public.


The UK's most reviewed towbar company
We have over 8200+ reviews on Trustpilot, rated as Excellent, we take providing great customer service seriously, see what members of the public are saying about us
Looking for Towbar Fitting Sheffield?
 We come to you either at your home or place of work, one of our Sheffield based towbar fitters has all the tools to complete a professional towbar fit. With over 45 years of experience fitting towbars, we ensure all of our mobile towbar fitters are time served and can complete the job to the highest standard.
 All work done by any member of our team of dedicated mobile towbar fitters is fully guaranteed. For this reason, all fitters are fully vetted prior to being allowed to fit towbars for our customers. Our mobile towbar fitting service covers the whole of the Sheffield area including.
     Arbourthorne, Gleadless, Gleadless Townend, Hollinsend, Newfield Green, Norfolk Park, Ridgeway
Beauchief, Batemoor, Greenhill, Jordanthorpe, Low Edges, Beighton, Hackenthorpe, Owlthorpe, Sothall, Base Green, Birley, Charnock Hall, Frecheville, Broomhill, Crookesmoor, Endcliffe, Tapton, Burngreave, Fir Vale, Grimesthorpe, Pitsmoor, Shirecliffe, Woodside, Broomhall, Kelham Island, Highfield, Little Sheffield, Sharrow and the City Centre, Crookes, Crosspool, Sandygate, Attercliffe, Carbrook, Darnall, Tinsley and part of Handsworth, Dore, Totley, Bradway, Whirlow, East Ecclesfield, Chapeltown, Colley, Bents Green, Greystones, Millhouses, Parkhead, Ringinglow Firth Park, Firth Park and Longley, Fulwood, Lodge Moor and Ranmoor, Gleadless Valley, Heeley, Hemsworth, Herdings, Hurlfield, Lowfield, Meersbrook, Graves Park, Norton, Norton Lees, Norton Woodseats, Woodseats, Hillsborough, Malin, Bridge, Owlerton, Wadsley and Wisewood, Manor Castle, Manor, Manor Park, Park Hill, Wybourn, Mosborough, Halfway, Holbrook, Waterthorpe, Westfield, Nether Edge, Brincliffe, Carter Knowle, Nether Edge, Sharrow Vale, Richmond, Four Lane Ends, Intake,Normanton Spring, Richmond and Woodthorpe, Shiregreen, Brightside, Wincobank, Southey, Birley,Carr, Foxhill, Parson Cross, Southey and Wadsley Bridge, Stannington, High Bradfield, Low Bradfield, Dungworth, Loxley, Middlewood, Stannington, Strines, Woodland View, Worrall, Stocksbridge, Upper Don, Bolsterstone, Deepcar, Ewden, Midhopestones, Oughtibridge, Stocksbridge, Wharncliffe Side, Walkley, Langsett, Neepsend, Netherthorpe, Philadelphia, Upperthorpe, Walkley, West Ecclesfield, Burncross, Grenoside, High Green, Woodhouse, Handsworth, Orgreave and Woodhouse


Postcode areas
S1, S2, S3, S4, S5, S6, S7, S8, S9, S10, S11, S12, S13, S14, S17, S18, S19, S20, S21, S25, S26, S30
S31, S32, S33, S35, S36, S40, S41, S42, S43, S44, S45, S49, S60, S61, S62, S63, S64, S65, S66, S70
S71, S72, S73, S74, S75, S80, S81, S96, S97, S98
Towbars usually take around 2-3 hours to fit, exact time frames are dependant on the type of vehicle and the type of electrics you require, For more information on towbar electrics see here.
No One Stocks More Towbars
We have over 10,000 square feet of warehouse space fully stocked with towbars for a huge range of vehicles. Chances are we have several towbars from a range of manufacturers for your vehicle, in stock ready to ship today. All of the towbars we supply are made by either British and European manufacturers and conform to the very highest standards including European Type Approval.


Towbar brands include, Witter, Bosal, Westfalia, Brink and our very own PF Jones branded tow bars. We also have the UK's largest dedicated Thule shop, with hundreds of Thule items in stock ready to take away.
Free Fitting on all Thule items.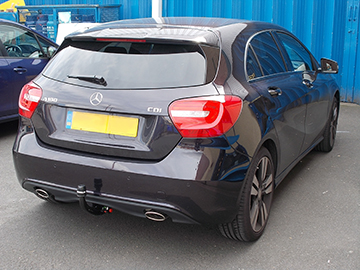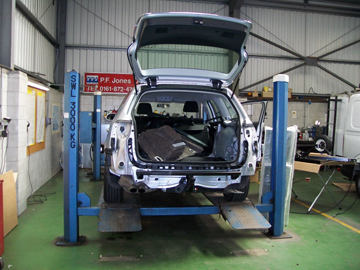 Phone for a free impartial quote? 0333 772 0659 or simply use the request a callback section on the left of this page.

  If you are looking to DIY fit your towbar, we offer supply only and a free fitting support helpline.



Understanding your towbar electrical requirements
Trailers
7 Pin (12N)
Boat Trailers
Trailer Boards
Cycle Carriers
Horseboxes
Jet Ski Trailers
Motor Cycle
Trailer Tents
Caravans manufactured before September 2008
Twin (12N and 12S)
(Can already take any 7 pin towing item)
Caravans manufactured after September 2008
13 pin
European cycle carriers
Westfalia Portilo, Thule G6 929
(Optional 13 pin to 7 pin adapter means can tow any of trailers section)
Dedicated or Universal
Dedicated kits are available for all 3 types 7 pin, Twin and 13 pin, Dedicated kits
will not invalidate
the manufacturer's warranty and are designed to work in harmony with your vehicles electrics, most kits require some expertise in fitting and some applications require a download to activated the towing facility.
No Bypass relay required
Universal kits are the lowest cost option to dedicated wiring kits, universal kits are fitted by crimping or soldering into the vehicles wiring. They
will not activate
some of the features of the vehicle ie rear parking sensors or activate the vehicles Trailer Stability Programme.
Request a mobile Sheffield towbar fitting quote
Why not get a Ghost immobiliser fitting Sheffield at the same time?