Tilting Cycle Carriers

Watch our video to how tilting cycle carriers can benefit you.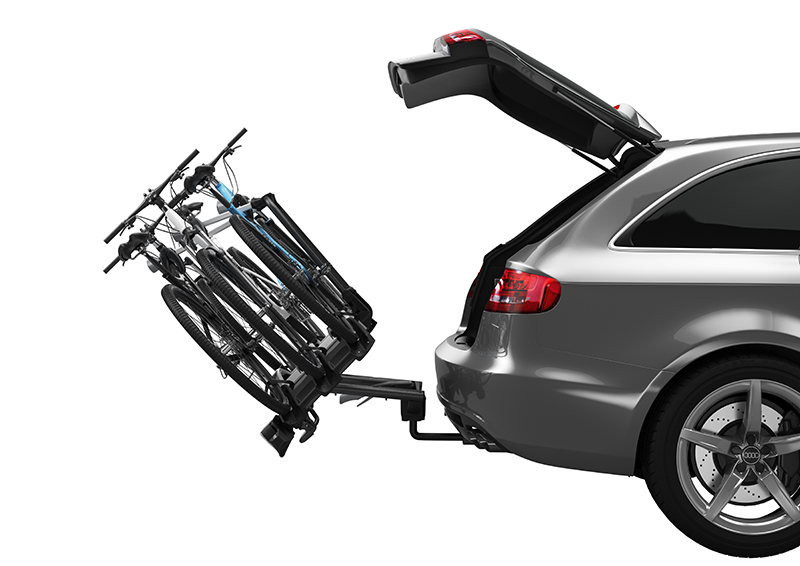 Thule has continuously been developing new ways to cater to their customers needs by improving their products, its what makes them a respectable brand for outdoor products and transportation. Without a doubt, a successful feature has been the addition of a tilting function installed onto their cycle carriers, this has been met with positive results and an array of beneficial advantages for the owners of said cycle carriers.
 One of these improvements is the tilting mechanism installed on their cycle carriers known as the smart foot pedal tilt. This function is popular for a numerous of reasons. One of these reasons is the obvious easy boot access; once the bikes are mounted on the carrier, by placing pressure on the foot pedal will result in tilting the carrier with the bikes securely loaded and allow for unobstructed access to the boot of your vehicle. Perfect for when you have a full boot and need to reach your cargo without the hassle of unloading the bikes from the cycle carrier. The same can be said for when you need more storage space in your vehicle without the bikes taking up much needed room. The cycle carrier has the benefit of taking up hardly any space while allowing for more storage space inside your vehicle. The tilting feature on say, a
Thule VeloCompact
, also has the advantage of being used to assist in mounting heavy bikes such as mountain bikes, meaning you don't have to strain as much to load the bikes onto the cycle carrier. The flexibility and speed of the tilting mechanism is a useful function when say, you are on your own loading or unloading the car and have no outside help. The tilting function will once again allow easy boot access reducing the stress of tackling a full car by yourself. The convenience of the smart foot pedal tilt means it is also easy to open large rear doors or even a tailgate, without the added pressure of worrying about the bikes or cycle carrier.
Thule manufactures many different cycle carriers with various functions and capabilities, yet every platform based product has the tilting function installed. Due to their high quality abilities and overall high value product, you are sure to get your money's worth. The 
Thule EasyFold XT
bike rack for either 2 or 3 bikes is just one of these money worthy products, its foldable abilities means it can easily be stored away need be or simply tilt to access your vehicle without uninstalling the carrier. While the 
Thule VeloCompact
2 or 3 bike cycle carrier is designed for bikes with large wheel bases like mountain bikes, again with the tiltable function for a more convenient way of loading bikes onto the platform. Other products such as 
Thule VeloSpace XT
and 
Thule RideOn
also bring with them a tilting feature that increases their quality and overall efficiency as a respectable cycle carrier.