BMW X5 Towbars
BMW X5 Towbars
BMW X5 Towing Specifics
The BMW X5 was first introduced in 1999 by the German manufacturer as a luxury SUV, fitted with substantial towing capabilities. The range currently has three generations; 2001-2007, 2007-2013 and 2013-2018. We will cover the towing specifics of each generation below.
BMW X5 Towbar Electrics Kits
It is recommended that all tow bars fitted to a BMW X5 vehicle are done so with a dedicated electrics kit, rather than a universal electrics kit. A dedicated electrics kit not only ensures all modern features such as; trailer stability and parking sensors are functional but also helps to keep your vehicle's warranty unaffected.
We offer both universal and dedicated electrics kits for the BMW X5 vehicle towbars, but be aware that universal electrics kits can invalidate any manufacturer warranty your vehicle has and may also require a bypass relay.
Check your BMW warranty for more information.
Bypass Relays
All tow bars for all the BMW X5 models will require a bypass relay if universal electrics are fitted.
A bypass relay works by powering what it is you are towing through transferring power straight from the battery instead of taking too much current away from your vehicle.
Whereas a dedicated system works in harmony with your vehicle's ECU and all of its functions.
Coding
This is the coding of the ECU to accept the dedicated system, this updates your vehicle's software to run smoothly with the new towbar. All BMW X5 vehicles will not require coding.
Coding is used to update your vehicle's software in order for it to run coherently with the new towbar through the dedicated electrics.
Bumper Cuts
Depending on the towbar, BMW X5 vehicles may require a bumper cut. A bumper cut is when a fraction of the vehicle's rear bumper is cut in order to fit the towbar.
2001-2007 models have towbars that have a choice of visible, non-visible and no bumper cuts.
2007-2013 and 2013-2018 models have towbars that require non-visible and no bumper cuts.
Nose Weight
Nose weight is the amount of weight pushing down on the tow ball, it is important not to exceed the nose weight set on the tow bar, failure to do so could damage the car chassis and/or tow bar mounting points. Nose weight varies depending on the towbar you choose and are displayed under each tow bar below.
2001-2007 models have a low nose weight of 120kg and a high nose weight of 150kg.
Both 2007-2013 and 2013-2018 models have a low nose weight of 140kg and a high nose weight of 150kg.
Towing Weight
Towing weight is the weight that a BMW X5 vehicle can tow safely, without any risk of damaging the vehicle. Towing weights are bar specific and displayed below each towbar.
For a BMW X5 vehicle made between 201-2007, the towbars have a towing weight capacity between 2500kg and 3500kg.
For 2007-2013 and 2013-2018 vehicles, the towing weight capacity is up to 3500kg.
You will need to check the towing limit for your BMW X5 vehicle model as it may not be able to tow up to the weight limit that the tow bar can tow.



How to identify which generation BMW X5, you own, when on your X5 is on a change over year.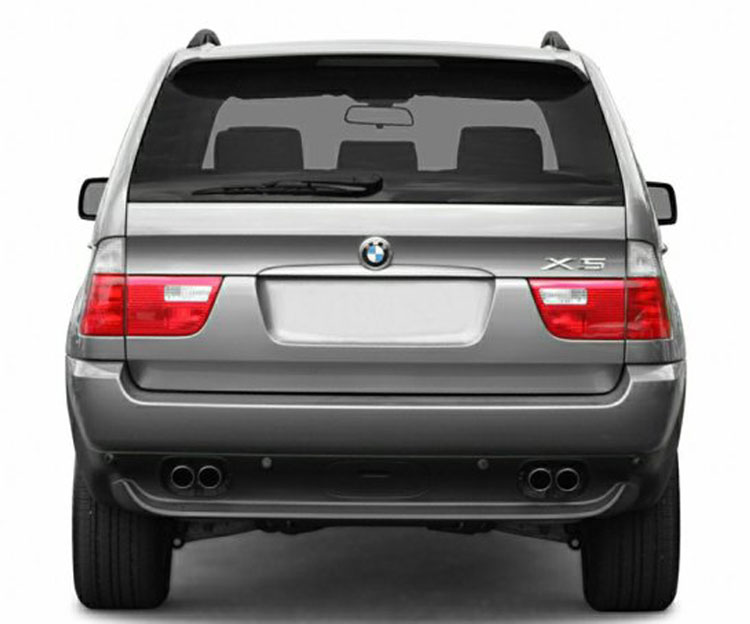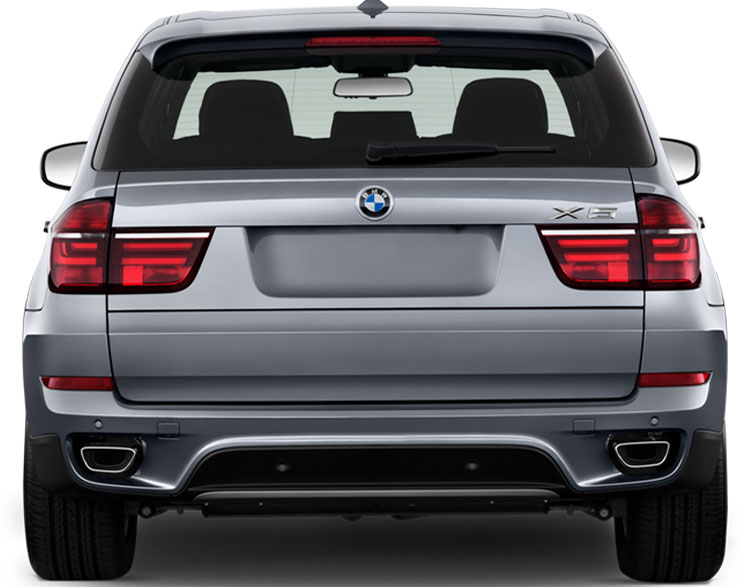 E53 2001-2007 (Image above left) lights are a rectangle with a curved end facing into the car, there is also a white light on the outside edge, no lights on the bumper.


E70 2007-2013 (Image above right) Outside edge lights are much wider are also red instead of white,  lights also found on the lower bumper outside edges, the bottom edge of bumper cuts upwards.


F15 2013-2018 (Image below left) Rear lights on boot, angle downwards towards the registration plate.


G05 2018 Onwards (Image below right) Rear lights sit higher on boot, no longer framing registration plate, white lights run through the centre of rear lights. Low-level bumper lights are much higher up the car, the bottom bumper panel has 3 V-shaped grooves on it.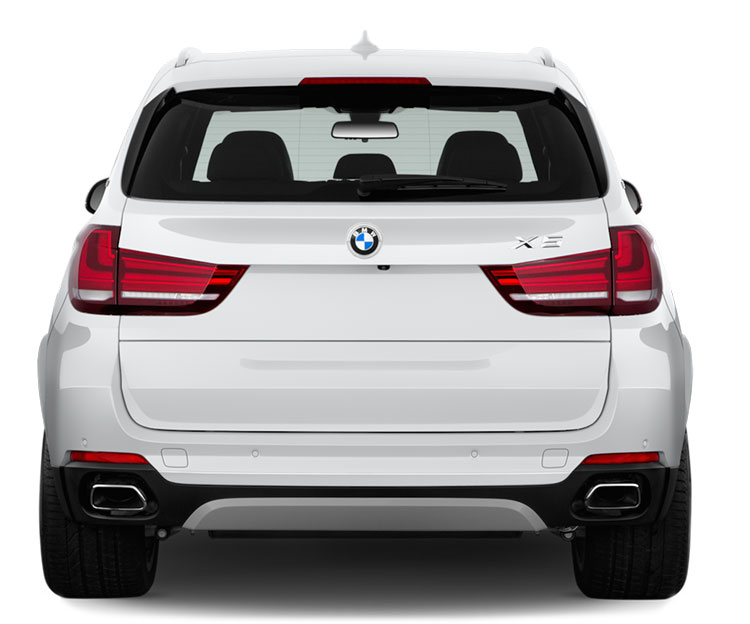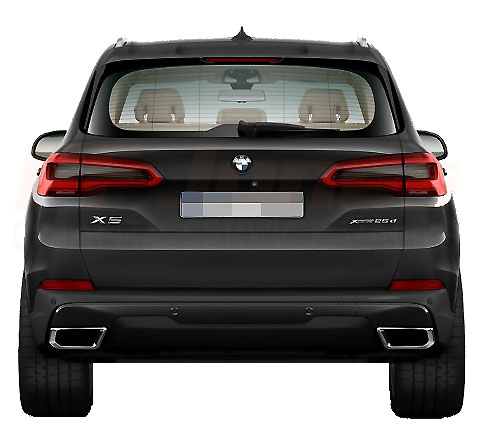 Reviews