How to check if your vehicle has Trailer Preparation?
Towing / Trailer preparation (TP) is only an issue for a very small minority of vehicles, to check if your vehicle is affected, find any of the towbars we have listed for your particular vehicle. Now check the dedicated electrics options. (see image below)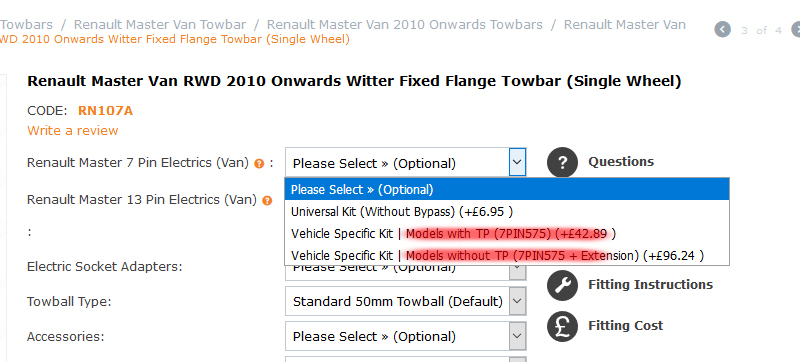 For a vehicle that trailer preparation is not an issue, the electrics options will look like (see image below)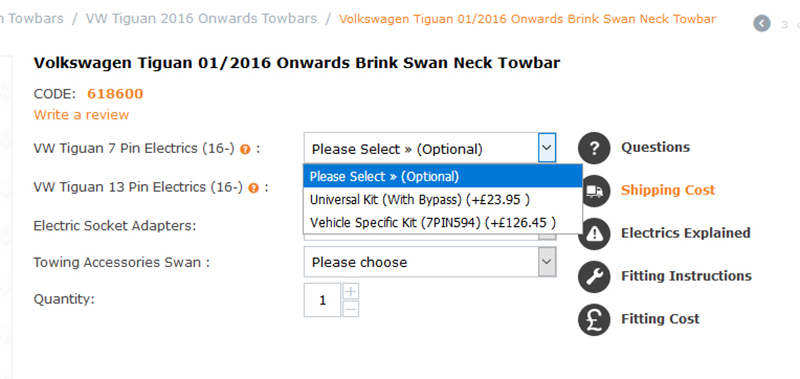 Where do I need to look on my vehicle for TP?


If we list different wiring options for your vehicle, i.e. with TP or without TP, you will need to find out if your vehicle has TP or not. The only way to do this accurately is to compare the installation instructions for both the wiring kits, which can be found on our website, to the connections in your vehicle.

You may be able to contact your main dealer and ask them if the vehicle was ordered with TP from new but this information is not always correct. We have listed some options of where you can look at the most popular vehicles which are supplied with or without TP as some examples.


Different vehicles will, however, have different locations for the towing preparation plug.

For example, the if towing prep is present on the following vehicles
Renault Master
Ford Transit
Ford Transit Custom
then the plug will be located on the outside of the vehicle close to the nearside chassis. (the image below is from the Renault Master, towbar electrics instructions)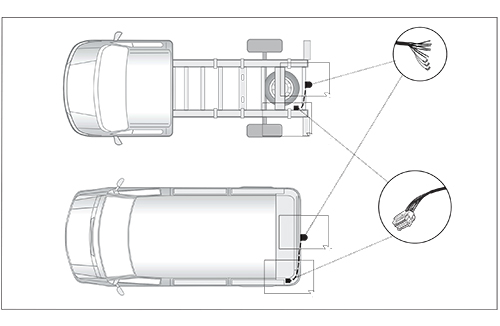 the following image is from the Ford Custom wiring instructions, for this vehicle, there are two plugs that will be present if the vehicle has towing preparations.
VAG Group quick check for towing preparation


If you own a vehicle produced by the VAG Group (Volkswagen Audi) an almost foolproof way of checking if your vehicle has towing preparation installed is to check the fitting instructions and look which fuses you will need to fit. Then check the fuse box, if the fuses are already fitted, then you can assume in 99.9% cases your vehicle has towing preparations pre-installed. The image below, so the relevant section from a fitting instructions document that shows which fuses to check for. X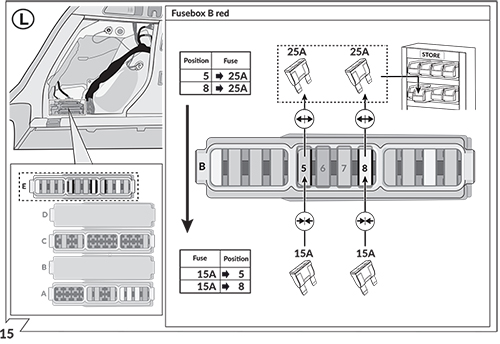 We would also suggest checking that the relevant plug is present on your vehicle, the location is shown on the same fitting instructions document, the image is shown below.



What is trailer preparation?


Simply put, trailer preparation means some of the towbar wiring has already been installed at the factory, often running up to the back of the vehicle, allowing a much shorter and cheaper wiring kit to plug in to complete the wiring.