Nissan Interstar Campervan Conversions
We offer a range of services for Nissan Interstar vans to be converted into your brand new campervan.
Our campervans are designed and manufactured by our in house team of dedicated specialists, their attention to detail and eye for design are what makes our range of campervan services the best.
The Nissan Interstar was introduced in 2003 and its line ended in 2011 when it was replaced by the NV400, however if you have managed to get your hands on one of these vehicles which are still running smoothly they do make a worthwhile choice for a campervan conversion as it is essentially a blank canvas to do with as you please. The Nissan Interstar has excellent foundations in which to build the ideal home on the road. Inside the cabin all of the important elements including the gearstick sit comfortably on the dashboard which would help to increase movement from the front to the back of the van when the conversion is completed.
The Nissan Interstar does appear to be quite old fashioned with regards to the dashboard and technical equipment however this is standard of utilitarian vans in general and the fit and finish brings the tone up.
Take a look at our Ready to Buy Camper range; these have been sourced from approved Nissan dealerships.
You can also request a brand new conversion with our Bespoke Conversion service, you tell us exactly what you want in your camper and we'll do our best to accommodate. You can choose all the interior cabinet finishes, work tops, trims, and colours of carpeting and floor coverings. As well as many additional features including parking sensors, high lift elevating roofing and convertible beds.
If neither of these options to convert your Interstar is for you, and you would like to convert it yourself – we can help you out there too with our Campervan Part Conversion services. Take advantage of our knowledge and equipment, by using this service to install a SCA high lift elevating roof or even Eberspacher heating systems. We understand that installing speciality conversion parts can be difficult even for the handiest of DIYers, which is why we offer this stage conversion service.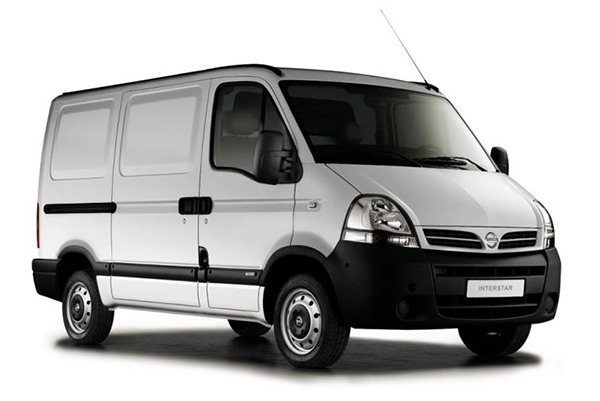 If you have any special requirements please get in touch and we'll our best to accommodate.
Take a look at our introduction brochure below and fill out the enquiry form to contact the conversion team.