LDV Maxus Campervan Conversions
We offer a range of services for LDV Maxus vans to be converted into your brand new campervan.
Our campervans are designed and manufactured by our in house team of dedicated specialists, their attention to detail and eye for design are what makes our range of campervan services the best. 
We can convert the LDV Maxus into a campervan at the request of the customer. The LDV Maxus is not the most popular choice when it comes to a campervan conversion due to the companies irregularities in being reliable vehicles. The LDV Maxus is cheaper than other competitor vans of its size which is its main selling point for money conscious buyers, however the difference in price is evident within the build quality of the van and it feels dated compared to direct competitors.
The LDV Maxus can be accessed through the two rear doors or the sliding door point on the side which provides the necessary fundamentals for any campervan. Supporters of the LDV Maxus as a campervan have usually had excellent previous experiences with the van which makes this a specialised conversion.
Take a look at our Ready to Buy Camper range; these have been sourced from approved LDV dealerships.
You can also request a brand new conversion with our Bespoke Conversion service, you tell us exactly what you want in your camper and we'll do our best to accommodate. You can choose all the interior cabinet finishes, work tops, trims, and colours of carpeting and floor coverings. As well as many additional features including parking sensors, high lift elevating roofing and convertible beds.
If neither of these options to convert your Maxus is for you, and you would like to convert it yourself – we can help you out there too with our Campervan Part Conversion services. Take advantage of our knowledge and equipment, by using this service to install a SCA high lift elevating roof or even Eberspacher heating systems. We understand that installing speciality conversion parts can be difficult even for the handiest of DIYers, which is why we offer this stage conversion service.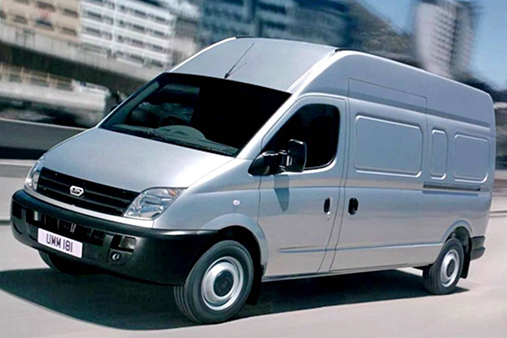 If you have any special requirements please get in touch and we'll our best to accommodate.
Take a look at our introduction brochure below and fill out the enquiry form to contact the conversion team.