Eberspacher Mains Heating System for Hydronic D2 / D4
Eberspacher Announce the Airlectric Mains Duct Heating System




Customers are now able to add an advanced mains heating capability to their conventional Air heating systems,Eberspachers Airlectric. Typical applications include Motorhomes and Marine, where a 230 volt mains "hook-up" facility is available. The unit is extremely light and compact and fully compatible with both the Hydronic D2 and D4 range of diesel heaters.
The Eberspacher Airlectric can be specified with motorhome manufacturers or purchased and installed through the Eberspächer dealer network.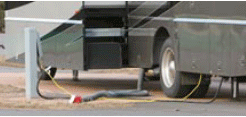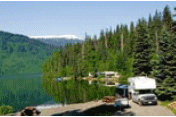 Features and Benefits
1.4kW in 90mm ducting for Hydronic D4 and 1kW in 75mm for Hydronic D2.
Compact size (265 x 158 x 120mm).
Unlike other electric heating systems, the unit uses a low mass heating element to provide the quickest possible warm-up time. This technology also reduces weight (The 75mm version weighs in at only 1.6kg).
An automatic mode is available as an option, which will switch seamlessly from diesel to electric heating and back again as and when mains power is available.
The system has been designed to allow fitting as a retrofit option to existing D2 and D4 12v installations, so that customers can enjoy the benefits of electric heating now.
The integrated electronic control permits operation from the existing Hydronic modulator control for simplicity in operation.
Airlectric is an intelligent system utilizing the Hydronic blower motor, and more than one unit can be incorporated into larger installations. These can communicate with each other to provide heat where needed without activating current trips. No other system can do this.
The heaters can be linked to a managed control system, which is capable of momentarily switching off the heating whilst other mains loads (e.g. a kettle) are being used.
PF Jones can fit these units to a existing heater or we can add to a new install, We have already fitted 1000s of eberspacher units, We can offer same day service on most eberspacher installations, All work is fully guaranteed, All fitters are Eberspacher trained and approved.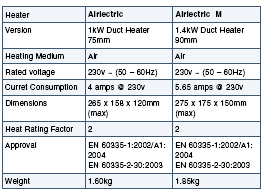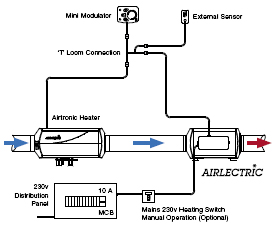 More information on Eberspacher Heating Systems