Witter 4 bike tow bar mounted carrier
FREE DELIVERY U.K Mainland
Only compatible with flange style towbars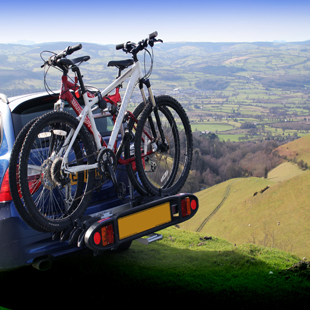 Tilt feature to allow access to vehicle while cycles are on carrier




 
Key Features

» Holds up to 4 bikes.
» Innovative Tilt Function to allow better access to the boot.
» Tilts even with the bikes fitted.
» Suitable for all bikes even children's.
» Moulded feet well spaced for added stability.

» Fits flange style towbars only.
» Fully tested to EU standards.
» Max load 60kg. (Thats 15kg per bike).
» Bike wheels held securely in wheel trays.
» Frame support arms supplied to keep bikes separated whilst in transit.

Further Details:

The ZX400 platform style cycle carrier from Witter takes up to four cycles and the whole platform will tilt down allowing access to the car luggage compartment even with bikes loaded. The ZX400 is compatible with flange ball type towbars only, please see the fitting instructions for more details.