Travelling with children is never easy, whatever age they are. Doesn't matter if it is travelling via aeroplane, by car or even in your campervan, going away requires a lot of planning and patience for the journey. It's not impossible to do, travelling with children just adds a lot more factors to think about. Not only do you have to think about what to pack and load onto the roof bars of your car, you need to think about food and entertainment too. And even though the holiday isn't just for the children but the adults too, travelling with young kids doesn't leave much time to relax for other members of the party. So by using these must haves, watch the children calm down and remain occupied while the adults enjoy the journey.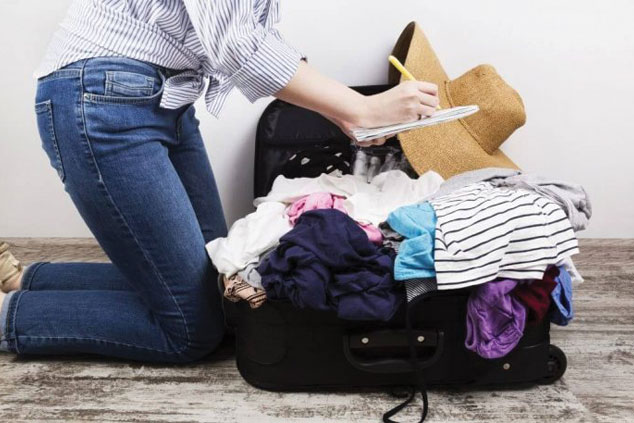 Checklist
From the bookings to the transportation, by planning the details of your trip it means that when the time comes you can focus your attention on the children instead of panicking about everything else. This is where a checklist comes into play.  You can make a checklist of what needs to happen on the day so not only do you not forget anything but you are aware of what comes next throughout your journey. This can be done on your phone for easy access or as a physical copy on a piece of paper. You can even make multiple checklists for different things, such as using it to pack and plan your days. By planning the daily activities and excursions, you are ensuring not only the kids but also the adults are happy and entertained during their stay. When it comes to packing, a checklist is needed regardless of how you reach your destination. For example, you need to pack a lot more with you when staying in a campervan as your accommodation and form of transportation are one in the same. So utilising a checklist will help loads when it comes to making sure all the sheets, food, utensils and vehicle maintenance supplies are on board.
Top tip: include a travel kit on the checklist, as children are prone to injury you're guaranteed to be needing it at some point. So it's best to be prepared when you do.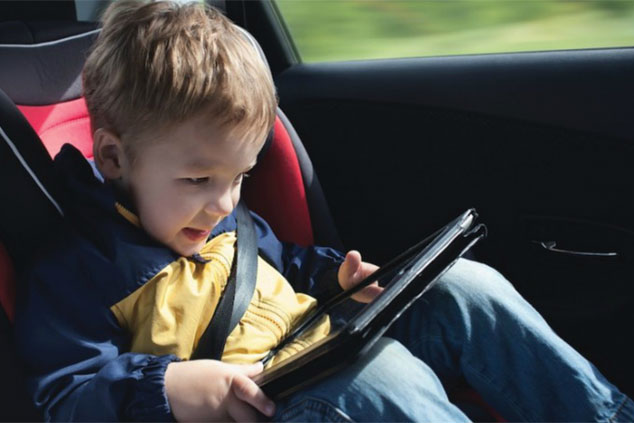 Technology
When travelling with children it is crucial to keep them entertained in some way so that they don't get restless or bored. Luckily, there is a wealth of resources as your disposal that can help you distract children with films and games. iPads especially are a popular way to entertain any children with unlimited apps and the ability to play a choice of movies that work to keep the children occupied for hours. You can do the same with a phone, if you're ok with children playing with your device then why not let them. Also, pack some headphones so that they can play the games and watch any films without any annoying noise ruining the journey for everyone else. As a different type of travel, when in a campervan space is limited and although they have the outdoors to run around and play, sometimes children's attention can wander. This is why bringing toys and music can help placate them until you reach your destination and then they have the outdoors and any toys to occupy themselves. Another idea is to bring a camera that children can play with and get use to on the journey so that when they begin their holiday, it's one more thing that can be used to preoccupy their time. By keeping them distracted you are allowing yourself time to focus on what needs to be done as well as finding the time to relax yourself.  
Bring food
As with any part of travelling, food is a top priority for most people. The long and weary journeys can often leave us feeling depleted and can take its toll on any children. You can prepare for any temper tantrums and hungry cries by having snacks at the ready in your bag. By doing some quick food shopping beforehand, you can make your own child friendly snacks for them to enjoy on the way. If you are flying by plane, then children may not like the plane food and going hungry is not good is the eyes of children. So if you are flying, take some snacks with you on the plane by buying them at the airport. Not only will this keep any children happy, but it will tide them over until you reach where it is you are staying. By bringing your own food, this also helps you save money once you are at your destination and is a necessity when going on a road trip or staying in the campervan. Plus, when going on activities and excursions, having some snacks on hand means no pit stops for food and any restless children.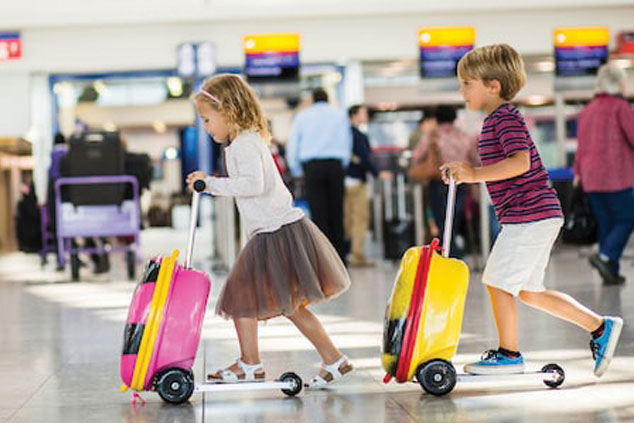 Child friendly bags
Make them feel included in the journey by letting them pack their own child themes backpack or mini suitcase that they can drag around with them. Not only will it keep them entertained but it is another way to store more toys and necessities needed when travelling with children. Plus, with the bag being so small in size, this means that it can easily be packed away in the roof box on your car, in the luggage area above your head in planes and anywhere in your campervan. There are plenty of mini suitcases like this available, all with various designs and colours that the children can enjoy. By letting them take part in the travels in their own way, this will not only keep them preoccupied but will help them entertained during the journey.    
In all, travelling with children can be hard and daunting especially when you have a million other things on your mind. But by being prepared and planning ahead, you can make this task much easier and find a way to actually enjoy the journey. By bringing food, making a checklist, utilising technology and investing in some child friendly bags, you can occupy any children and keep them entertained whilst you do what needs to be done without any interruptions.