If you're looking for a different type of family adventure then wild camping is one way to go. Not your typical campsite holiday, wild camping lets you get up close with nature without the basic assistance of campsite resources. Wild camping can be anything from sleeping at the side of a stream to a tent in the middle of a field, either way you get the full camping experience. Plus, there's no need to stick to a rigid schedule, you can simply park wherever you are, unload the roof box and put your tent up for the night or you can take your gear with you while you hike and stop when you need to. The outdoors is endless, so you know you will have enough space to camp for the night without being side by side with a noisy neighbour. Instead you'll be substituting the noisy camping neighbour for noisy wildlife!
You might be a family who goes camping all the time, so your children are basically professional outdoorsmen themselves and if so, then that's fine. But if they're not and it's the first time they're going camping at all then it's important you are prepared for any outcome.

Embrace the outdoors
Wild camping is ideal when you are looking to get away from your busy reality and relax with the peacefulness of the outdoors. It's the perfect way to switch off your thoughts and simply chill out. On the other hand it's also the perfect setting to let your kids go wild and play as much as they want without fear of them waking the neighbours or disrupting anyone else. It's the one time you won't be telling them off for running around! And with this, there is literally no distractions from everyday life. This means you can do whatever you like without thinking about what's happening back home or at work. But you have to be realistic, this probably will have more to do with having your mind occupied with the kids than anything else!

Location
When camping, everywhere you decide to settle down for the night is somewhere new and untouched. The environment of the outdoors does well to preserve itself so it is the perfect place to be close to nature and disconnect. Plus, the unlimited space means that there are plenty of places for the children to play. You can even bring your bikes and go on a family bike ride through the closest town or in the countryside, depending on where you stay. Just keep in mind that with wild camping there are none of the same security measures as there would be is you stayed on a campsite, so make sure you feel comfortable where you are before setting up camp for the night. It's also important to remember that you are staying in an unfamiliar place, so keep the children close no matter how much they want to go exploring on their own.
The great thing about the outdoors is that everything is your choice, there are no limitations when it comes to wild camping. You can spend the night by a stream in the woods or in a field at the side of a mountain- literally the choice is yours.  

Packing
With children it's better to be over prepared and cover all your bases. This means packing, a task in itself. Make sure you check the weather forecasts for where you're going so that you can make sure to pack the right clothes. Especially with children, you should make sure they have everything available for every possible outcome mother nature can throw at you. Your relaxing camping trip is sure to take a turn for the worst if the kids are cold because they only have summer clothes and the weather turns chilly. Also, bear in mind the fact that the weather naturally gets colder at night and you won't have the protection and insulation you would when indoors. This means packing with plenty of blankets, socks, thermals and anything else you can think of, after all you'd much rather the children be too warm than too cold.

Supplies
Make sure you take supplies with you on your trip, such as plastic bags to act as a rubbish bin, if you're spending time outdoors then it's important you also respect the environment. Similarly, take cooking supplies with you so the children don't go hungry during the day, or at night. The basic camping resources for cooking would be a pan, open fire and a cooler to keep all of the food stored safely. Having a fire makes everything easier, it provides light, warmth and the ability to heat up food. Plus it provides the perfect atmosphere for those night time stories the kids love. But remember to build a fire safely and to put it out correctly so that no wildlife is damaged and everyone stays safe. Also, don't forget to take plenty of water, it's easy to forget when packing everything else you need. Plus, depending on where you are camping there may not be somewhere nearby for you to stock up. And with the children running about all day they'll become thirsty quick, so this is a basic necessity you must include in your bags.  
You should also think about taking some toys or games for them to play with. It's true the outdoors will occupy them and they can run around till their heart's content but unless you have some activities planned, they'll come a time where the novelty will wear off and you may need other things to help keep them entertained. Take your bikes and let them explore the outdoors or have some card games on hand to play at night when things are winding down. As long as you're prepared to keep them entertained and happy then there isn't much you'll need to take with you when wild camping. The outdoors will do all the rest.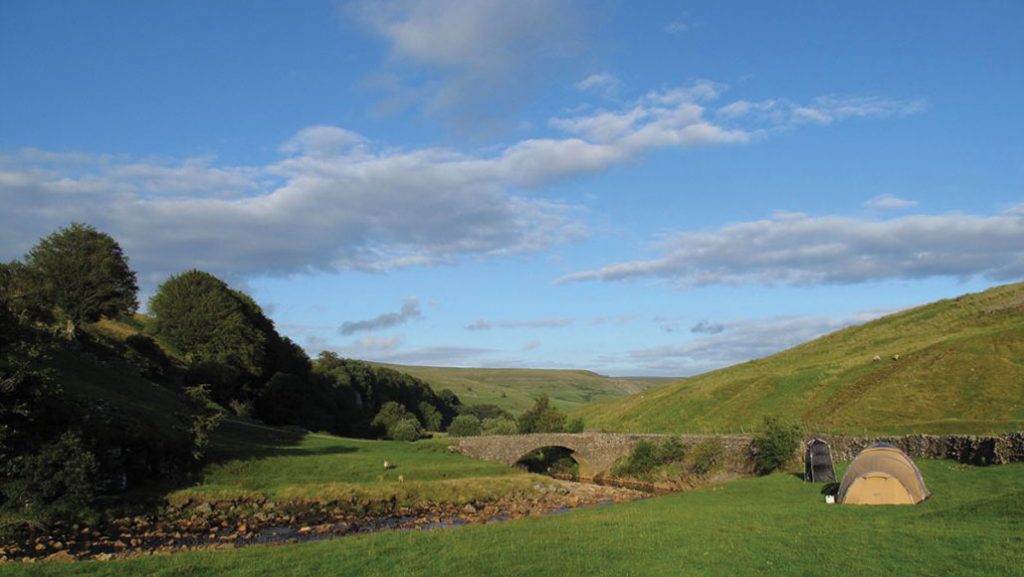 In all, wild camping the the perfect way to experience the outdoors in the most basic way, without any campsite resources or bookings. But by taking children with you this means that there is a whole new side you need to take into consideration. From packing to food and games, wild camping is the ideal way to let the kids run crazy outdoors for a limited time- you just need to keep in mind any extra packing that needs to be done beforehand.