Campervans are known to be a favourite form of transportation for people looking to get away and spend time outdoors close to one another. But having a campervan is a full time investment that needs to be taken seriously, after all it is a home and form of transport all in one. While it is true that a campervan can simplify your life by cutting out the stresses of big bills and home maintenance, this does not mean that it comes without its own necessities. It is important to think about how frequently you plan to spend time in the van; every weekend, major holidays or are you considering full time living? Of course this is tempting, a campervan allows you to join the van life community, attend social events, gatherings and reach people with common interests found in your love of campervans. And while this is all fun and great, there are other things you need to think about first before you invest in your own campervan. Here are some of those factors.  
Make it your own
Personalise your mini home with your own design. Before you do anything, you need to make sure the campervan of your choice is able to fit your idea for the inside of the van. There's no use investing in a campervan only to discover all your plans aren't able to fit inside the van. First you need to have an understanding of what it is you want for the interior. If you enjoy cooking then make your kitchen the main feature, or if you enjoy socialising then transform the space inside your campervan into a comfortable communal area. There are many features available to help make your campervan stand out and match your vision. The great thing about having little space to work with is that you are able to think outside the box and come up with new ways of storing or displaying different elements such as spices or plants. There's even pop top roofs on hand to provide your van with an extra room for sleeping, freeing up more space for anything else you need. Of course it goes with being said that all these personalised designs add up, and cost wise it can get expensive, this is one of the reasons why you need to make sure that a campervan is the right investment for you.   

Travelling
You don't have to travel far, you can simply journey an hour away from home and stop for the night near a national park or next to the local pub where you can enjoy a relaxing night away. Deciding on the length of your travels is also a luxury you have when owning a campervan, you are essentially in charge of everything from packing to transportation. But there is a freedom in knowing there are no limitations to where you can go or the length you are gone. But in saying this, if you are thinking of investing in a campervan you need to think long term, this is after all a serious purchase. For one, it's important to know whether your camper is prepared for winter time with a sufficient heating system. Many people still enjoy taking breaks away in winter despite the cooler weather, so make sure your van is fully fitted with the best heaters so that on cold nights you're kept toasty warm inside. Summer is another story, as long as you have an efficient ventilation system then you're good to go. Just make sure you're aware of the temperatures at your destination, you don't want to be taken off guard with desert-like heat!    

Space
This one seems obvious but important nonetheless. Most campervans you see seem quite compact in the height department, not a good thing if you're anything over 5ft 4in. Take these things into consideration when investing in your camper, although you can personalise it once it is yours. This means that you can invest in something like a pop top roof, the perfect feature to provide you with more head room and space when standing up. Plus, the extra light it brings makes the van seem bigger on the inside, influencing a feeling of comfortability. One of the other positives about installing a pop top roof is that once it is secured down when not in use, the height of your van does not change. This means that you can still enter parks, campsites and other areas that have height restrictions. The way these roofs are set up allows the owner to determine when the roof is activated and when it is secured to the vehicle base. Not only are pop top roofs efficient, but they're convenient too.  

Passengers
Think about how many people will be staying in the van at once. If there's only yourself then this of course makes things much easier, but if there is more than two people then things just got more complicated. Again this may not be too much of a problem if you have a pop top roof with extra above sleeping space, but if you don't then you may need to get creative- or get a bigger van! You could try arranging the front two seats to act as a makeshift bed, along with the rear passenger seats. Or if you're really friendly, you can all snuggle up on one bed that is the width of your campervan and keep each other warm on cold nights. If this isn't the solution for you then another idea is to take a tent with you on your travels and set it up outside the campervan at night so that person has their own space, although they will be a lot closer to the elements thats for sure. Either way, this is definitely something you need to take into consideration when making the investment.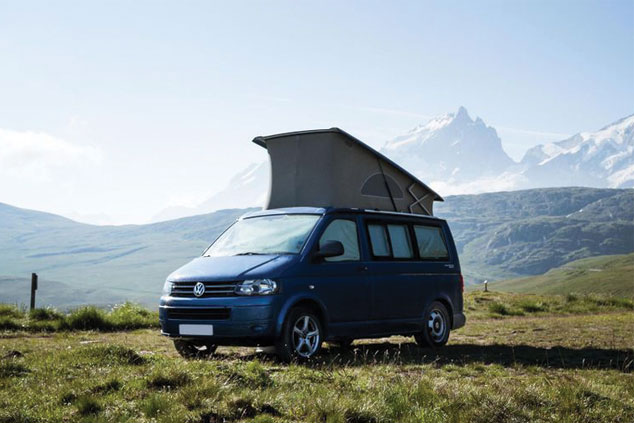 It's true that with a campervan you can easily pack up and go on last minute trips to a destination of your choosing. What sounds better than that? But this alone is not enough to make the decision of investing in a campervan. There is a lot more thought required before making the investment; design, space and travelling is just the beginning. Make sure you do your research and have a clear idea of how you want your campervan to be and look before making the full time commitment. There are plenty of resources available on the internet for you to look at, such as social media pages of van life members. You can also ring up campervan conversion specialists to gain more information and have an informative talk about what you can do with your campervan. Whichever you choose, make sure you are all in before going the distance.