The UK has an abundance of unique sights that attract plenty of tourists every year, yet strangely enough not all of these visitors are from the UK itself. As a country we tend to forget about our own little towns and coastal villages in favour of sunny beaches and over sea landmarks. But the UK is arguably one of the best places to visit- especially in spring, as it offers a wide variety of stunning scenery and historic sights that are right on our doorstep. And one of the best ways to visit these places is by organising your own road trip across the UK. Those cars you see on the road at this time of year loaded up with belongings strapped to the roof bars? It's most likely they have the same idea and are undertaking their own UK road trip. So if you're looking to undergo your own road trip adventure this spring, here's a guide to create your own road trip across the UK.
Route
The route you take is the primary focus of any road trip, this will determine where you go, what you see and how long your journey will take. In the UK there are a variety of destinations to choose from, like historic towns, small villages, country lanes and coastal beaches to name but a few. And spring is the ideal time of year to visit them as the weather is mild enough to not be too cold but enough to keep you warm, plus it's outside of tourist season so locations will be quieter and roads less busy. Depending on how long you plan your road trip for, you may not be able to fit in everything you would originally like to do, so be smart and organise your route beforehand. In saying this, while you won't be able to see everything on your route, don't try to do too much and enjoy the places you can visit while you are there, rushing your time to get to the next place and the next can sometimes lead to unneeded stress and means that you won't enjoy your trip as much as you should. So with this in mind, keep an open mind as to what stops you are willing to make and be flexible when it comes to deviating slightly from the original plan, it doesn't hurt to include an additional quick pit stop if you have to time to do so in your schedule.
Here are a few examples of well known road trip routes in the UK;

North Coast 500, Scotland
Some of best scenery in UK by far with picturesque mountains, ancient castles and historic villages.
Causeway Coastal Route, Northern Ireland
Complete with jagged cliffs, stunning coastline and tourist spots along the route such as Giant's Causeway.
Atlantic Highway, South West England
Featuring dramatic cliff edges, stretching coastline and neverending hills.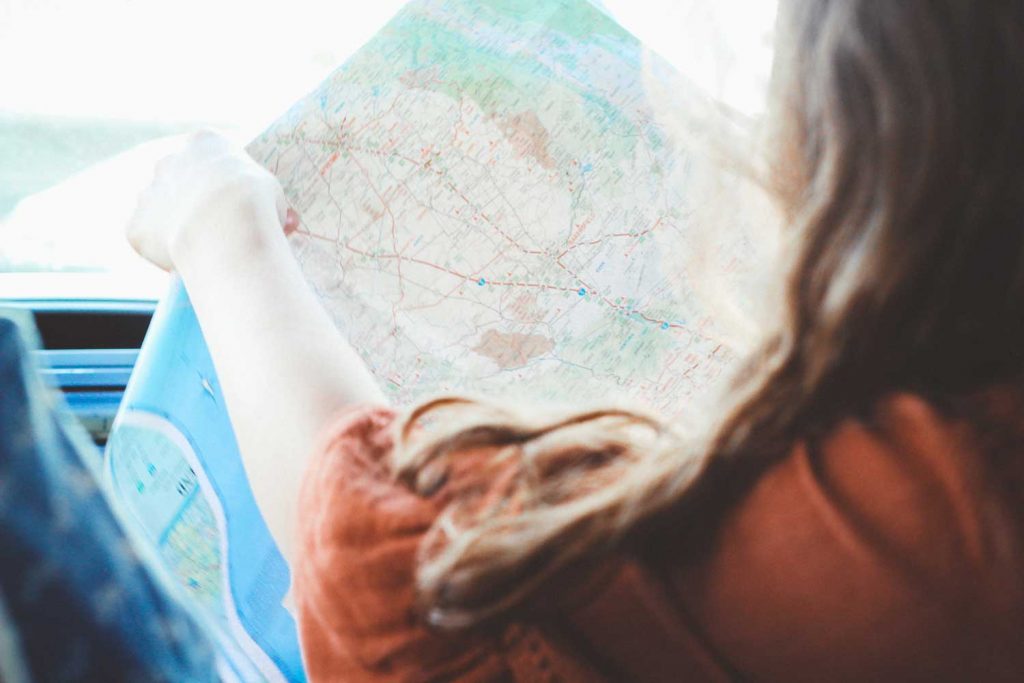 Planning
One of the most essential aspects to planning a road trip is to book accommodation before begin your journey rather than during. Unless you're travelling in a campervan, you will need to organise a place to spend the night, most likely either in a hotel or campsite if you wish to stay outdoors. It is important to prioritise booking overnight stays as some places may be booked up well in advance despite being out of the busy summer season. So it's best to book your accommodation right after you decide on your route so that everything is done well ahead of time and then all you need to do is look forward to the upcoming trip. Another important element of planning is to do your research. This part rests entirely on individual preference, as wherever you go different things will pique your interest and curiosity that may not interest someone else on your trip. Make sure you are visiting places everyone wants to see and there are plenty of sights or even activities you can take part in to fill up your road trip. Also, check to make sure any sights you wish to see are free entry, although many in the UK are there are also some that require a fee to gain entrance. The last thing you want is to get to your stop only to realise you don't have enough money leftover to get in to where you want to go.  
What To Pack
The best advice you can take on a road trip is to keep packing at a minimum, as unless you have a roof box there is likely to be a limited amount of space available for belongings, especially if you are travelling by bike. Other than clothes and your phone, anything else you pack is going to be something you want rather than need to take with you. Try to prioritise what you pack and be strict with yourself on what you cannot take like magazines and toiletries. Remember, you are most likely going to be stopping throughout your journey and these are things that can be picked up on the way. Of course, if you are looking at going on a long journey then water and some snacks are a good idea to tide you over when travelling in between stops but aren't essential. Again, these are things you can easily buy during your travels rather than taking up space in your bags from the beginning.   
Road trips are one of the few ways to truly gain an authentic experience of UK life up close without any of the busy tourist cities and packed public transport. By establishing your own journey you can plan your own adventure by visiting places that are away from the typical tourist spots and choose your own route. There are many ways to travel in the UK, you don't just have to travel via car, you can hop on a train or cycle the second half of your journey to get up close with your choice of travel locations. Especially in spring, these locations are free of the bulk of tourists that visit the UK every year. It is the perfect time to enjoy the cool weather, spend your time travelling up and down the country while stopping off wherever you choose. There are many routes to discover and you can even plan your own, so enjoy the UK's many sights this spring with a road trip.