It's true that mums everywhere look forward to the one day a year where their love and support is celebrated and returned by their children, also known as Mother's Day. Breakfast in bed, fresh flowers, cards and chocolates are just some of the many ways mothers are spoiled throughout the day. We use this day to look back on all the times they have cleaned our scraped knees after falling off our bikes, taken care of us when we're sick as well as countless other occasions they have been there for us in our lives. Young children are expected to be on their best behaviour and even adult sons and daughters spend the day showering mothers with love and appreciation. But did you know that the intention of mothers day when it first started doesn't quite match up with the Mother's Day celebration we know today? With this in mind, here are some interesting facts you might not have known about Mother's Day.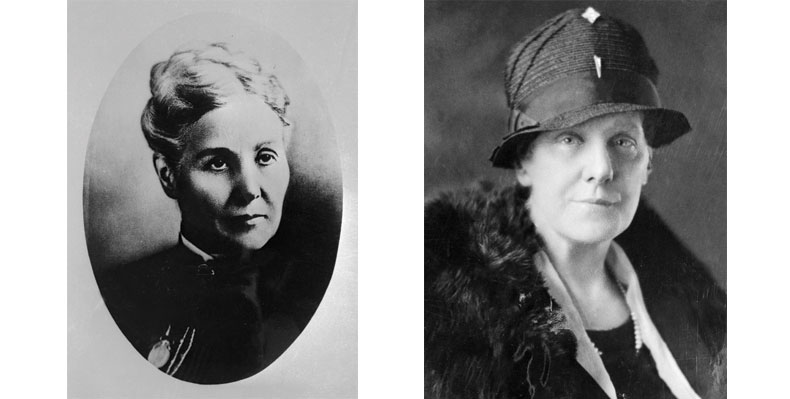 Ann Jarvis & Anna Jarvis
Origins
It is recorded that the tradition of mother's day originally stems from the ideas of an Appalachian woman named Ann Jarvis who initiated Mother's Work Days in the US as a way to improve sanitation on both sides of the Civil War. But it was another Jarvis family member who officially founded Mother's Day as a nationwide- and eventually worldwide, celebration in 1914. Ann Jarvis' daughter Anna Jarvis took inspiration from her mother's work and established Mother's Day in 1908 as a way to commemorate her mother.
Church in West Virginia containing Mother's Day shrine
International Acclaim
After beginning in the US, Mother's Day was taken worldwide with celebrations occuring in East Asia, UK, Africa and 40 other countries. There is also a shrine in a church in West Virginia where the first celebration of Mother's Day was held and as of today $14 billion is spent on Mother's Day in the US alone.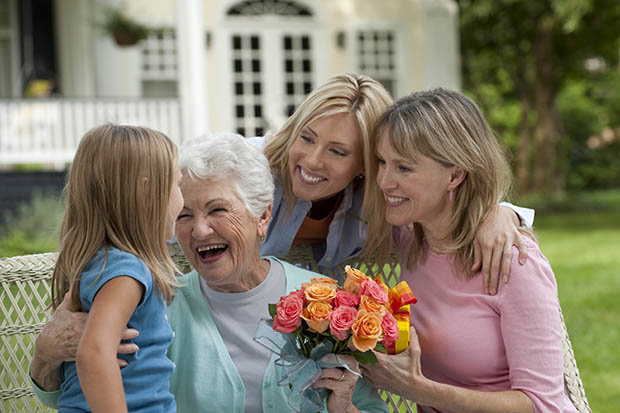 Different Dates
In Canada, the US and many other countries, Mother's day is celebrated every year on the second Sunday of May. Whereas in the UK, it is celebrated on the fourth Sunday leading up to Lent, usually nearing Easter. Although there are many ideas as to the reason why there are different dates for Mother's Day, the most common states that the UK date has religious ties to the Christian celebration of Easter. While the remaining countries follow the date set by the US in 1914 by President Woodrow Wilson.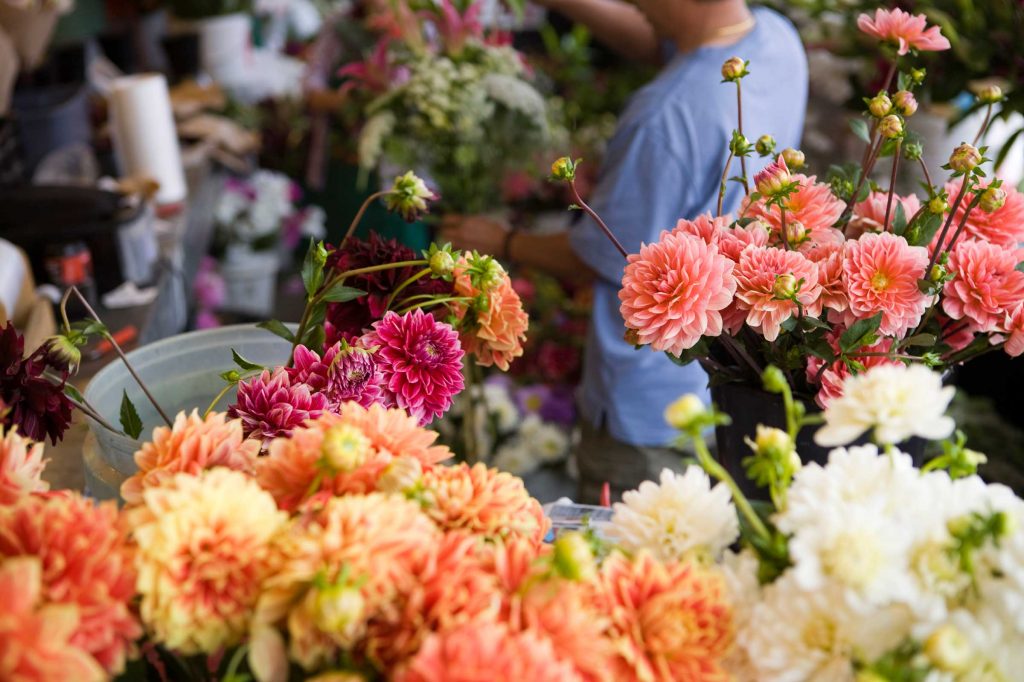 Commercialisation
Today, Mother's Day is well known for gifting mothers with presents such as; flowers, chocolate, cards, jewelry and cakes. This seems like a world away from Anna Jarvis' interpretation of Mother's Day, in fact, after the holiday gained commercial popularity she spent the rest of her life appealing for the disestablishment of Mother's Day. It is said that she felt as though the meaning and integrity or the day was compromised. This maybe so, but the popularity of Mother's day has only grown throughout the years, with £1.4 billion spent in 2018 on retail sales alone compared to $14 billion in the US.  
Meaning Behind Flowers
Ever wondered why flowers seem to be the main selling point surrounding Mother's Day? It is after all the main season behind Christmas where sales increase exponentially. Flowers in general have always been seen as something associated to women, feminine and earthly. But it was the inspiration behind Mother's Day, Ann Jarvis who would use carnation flowers to symbolise whether a woman was living or dead and to honour both. Red was for those who were alive and white was for those who had passed away. Although carnations were the original flowers used for Mother's Day, now there are a vast variety of flowers to choose from in stores and florists around the world.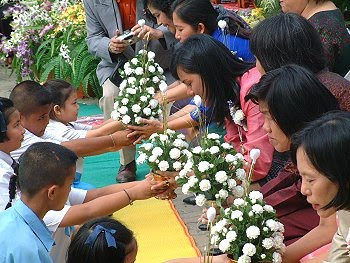 Mother's Day in Thailand
Cultural Celebrations
Mother's Day as we know it in the Western world is not celebrated the same as it is in other countries across the globe. For example, while in the UK we spend the day gifting our mothers with heartfelt cards, sweets and flowers, those in Ethiopia gather together to sing songs and eat a huge feast while honouring motherhood. Yet in countries such as Thailand, Mother's Day is celebrated months later in August on the current Queen Sirikit's birthday. In Russia, the day is a political one, spent honoring woman and taking a look back on the goal towards gender equality. Whereas in Mexico, it is used as another excuse to get together for a big meal with plenty of music, flowers and celebrations. Although some countries celebrate Mother's Day in similar ways, each one makes the day their own and spends it accordingly.
And so, there is a rich history surrounding Mother's Day dating back the the 19th century. Although today it is a day that celebrates all mothers by showering them with gifts and love, it was not always this way nor how it was originally intended to be. Regardless of this, the popularity of Mother's Day has grown over time until it is now one of the highest ranking holidays of the year with the most phone calls in the US being made at this time. No matter how you will be celebrating you mother this year, take the time to think about how celebrations have changed and evolved since its establishment by Anna Jarvis and think of your own way to spend the day with family.