Whether or not you are going away for a short or long period of time, it is sometimes difficult to pack accordingly and to resist the temptation of unnecessarily overpacking. This is one of the reasons why airlines have weight limitations on luggage, so that people are restricted as to what they can bring with them on their journey. Yet unlike with planes, campervans have no such limitations, the only thing stopping you from overpacking is the considerable lack of space available. Unless you have a caravan that you can tow by a car that has a roof box installed for extra storage, you still face the issue of limited interior space. So it is up to you to pack with consideration to your environment and make sure you have enough belongings without making the mistake of overpacking. With that in mind, there are numerous ways to pack for a weekend away in a campervan with little to no fuss.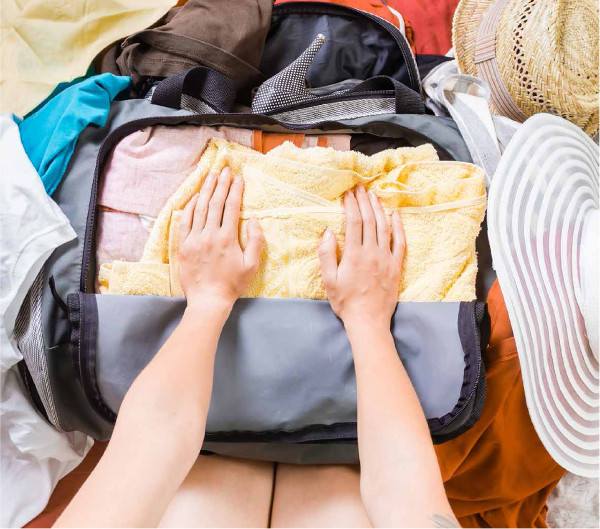 Clothing
To begin with, the first rule is to not overpack. Sounds simple right? It will surprise you how easy it is to get carried away with packing and take a variety of things you will most likely not be needing. To avoid this, you will need to get organised. If you've planned your days then you should have an idea of what you will need for each day. This forward thinking will help to limit how many clothes you will be needing for your trip and save space inside your bag for other belongings. One way to also save space inside your campervan is to invest in a hanging storage organiser. This will act as a makeshift wardrobe that will keep your clothes organised and leave extra space open for anything else you may need to store. Make sure that the clothes you take are lightweight so that you can fit more items into your bag when packing. This will help you from feeling like you have underpacked but also prevent you from taking unneeded clothes. It may help to limit yourself to one pair of shoes and one heavy coat so that you don't accidently take up all of the packing space. Plus, your campervan won't be overrun by countless coats and pairs of shoes littering the floor, keeping your limited space neat and tidy. When preparing to travel, use a sports bag or any type of soft, foldable bag to pack your belongings, this will save you space in the campervan and allow you to fit more things into your motorhome.
Top tip- take a bin bag with you for all the dirty clothes that need to be added to your washing pile once you get home. This will prevent dirty clothing from being mixed with clean clothing. You can also use a bin bag to keep your motorhome clean and tidy so that you can fully relax and enjoy your stay.
Food
Travelling is always draining whether you are in a car or a motorhome. This is why you should take some snacks for when you get hungry on the road. Packing for a trip away does not always just mean clothes, you need to make sure you pack items to keep you nourished as well. Ensure the cupboards are stocked with enough food for your weekend away. Depending on where you go, there may not be another chance to replenish your food supply. Especially if you are travelling a distance, packing some snacks will help to break up the time and save you from battling hunger pains while waiting to reach your destination. Another way to successful pack food is to prepare meals beforehand. This will make your time away much easier as you don't have to worry about cooking or getting back from days out in enough time to start preparing your meal. There are many simple recipes you can prepare beforehand such as; omelettes, soup and chilli. Ziploc bags are perfect for prepping meals intended for multiple days. You can store all the ingredients or even the fully prepared recipe into a plastic bag and then all you need to do is take out the contents and cook it through. Taking time away from cooking will allow you more time to enjoy yourself and appreciate your weekend away.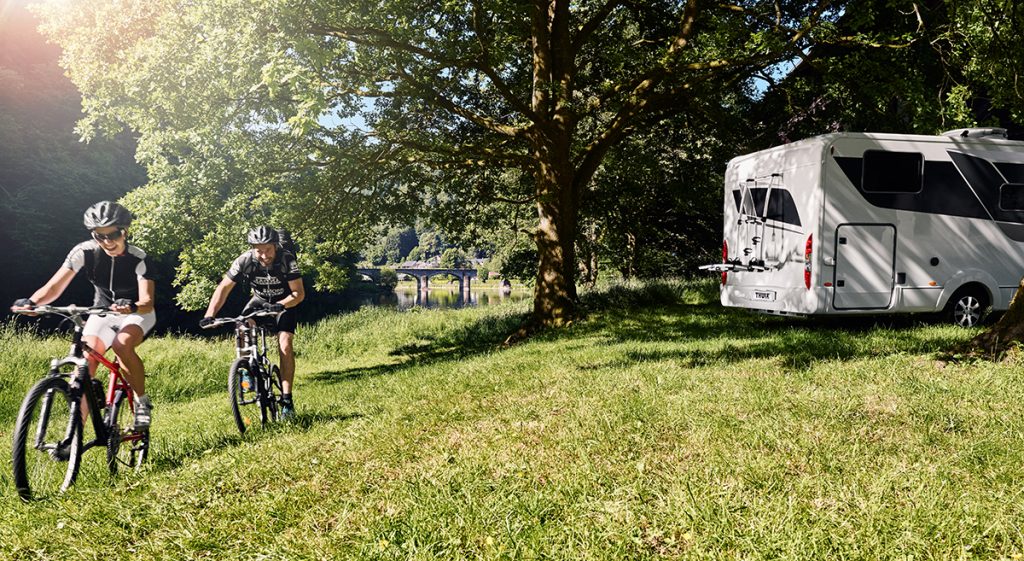 Entertainment
Regardless of if you are going for a weekend away with the family, as a couple or on your own, it is important to have fun on your trip and spend the days doing different things. Why not take equipment for spending time outdoors. Items such as; a cycle carrier, bikes, a canoe and games etc. all work to provide entertainment and fill up your days. Lets face it, it's not really a weekend away outdoors if you don't go on at least one bike ride. Fun for both the children and adults, cycling is a great way to get active and experience the outdoors by cycling through nature on bike trails and discovering new sights. But just as cycling depends on the weather, as a precaution take a few board games with you in case the sun turns into rain. You definitely don't want to be stuck inside with nothing to do. Board games are a great way to keep everyone together, get your mind working and have fun. As for travelling, take applications like an iPad or a Gameboy for children to occupy their time and keep them entertained on the journey. These can also be a great way to hold their attention while you enjoy some alone time or appreciate the peace and quiet of the outdoors.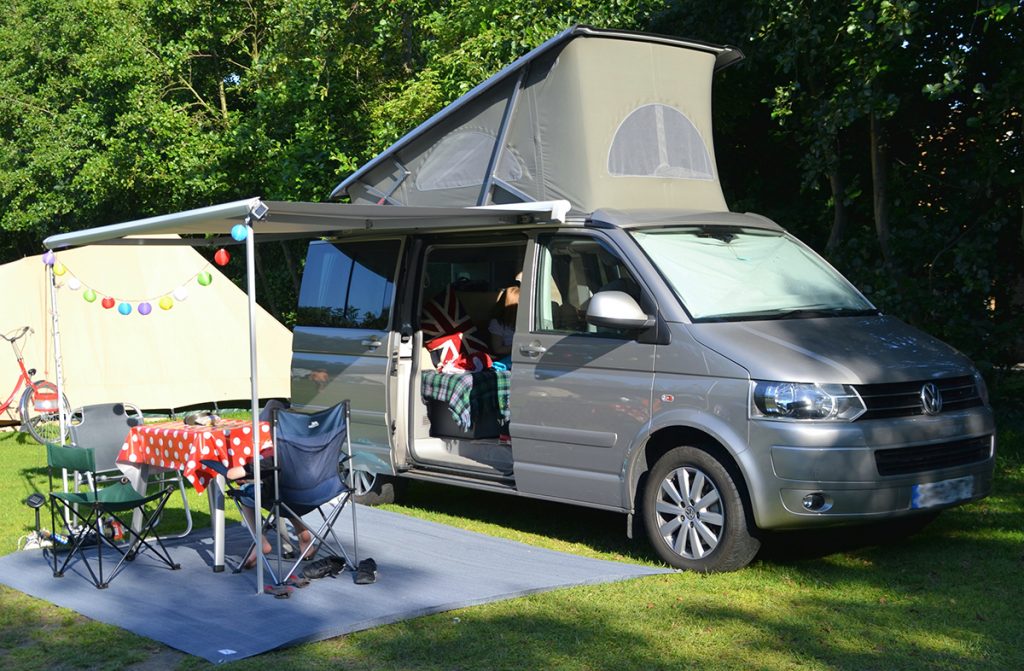 There are so many ways you can overpack for even a short time away, but making sure you bear in mind the limited space of a campervan is important to ensure you take only what you will need. Things like a hanging organiser, lightweight clothes and a soft bag will prevent you from taking too many items of clothing and ensure the interior space does not become too cluttered and uncomfortable that it ruins your time away. Whereas packing snacks and food does not take up too much space and is a temporary addition to your bags as once they are consumed, they're gone and will not need to be re-packed. But to keep you entertained on your trip, games and outdoor equipment is a necessity that helps the family come together and enjoy any outdoor activities or nights in. However long your trip is, packing is an important part of ensuring an enjoyable time away.