Hiking is one of the many ways to spend time outdoors and enjoy nature anytime of the year, it is also a great way to stay active and take a quick break away from the stresses of everyday life. There are so many different ways to go hiking, you can even go on a short hike following your local parks trails- you don't have to travel far in order to hike. But if you're looking to start a long, overnight hike at a location where you have to travel to first, then utilise any roof bars you may have on your vehicle and make sure you have packed all the basic essentials for the upcoming trip. Whether you are a professional hiker or a beginner, one of the most important aspects of hiking is to be prepared for your trip. With that being said, here are a few pieces of advice on how to prepare for a hiking trip.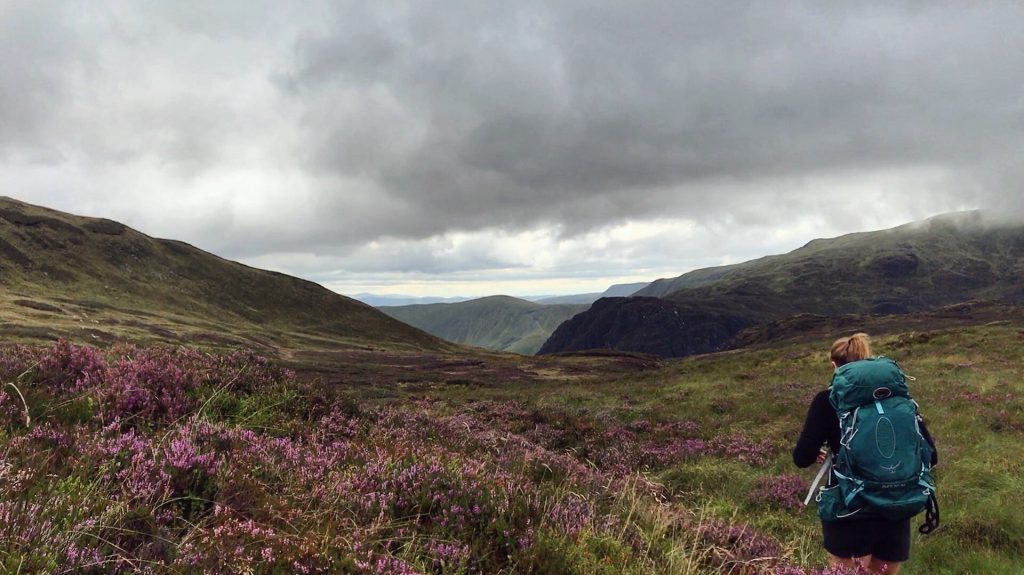 Gear
Packing the correct gear is one of the most important ways you can prepare for a trip. Well fitting hiking boots offer better grip and support for your feet so you can safely walk on various terrain. This means that no matter how the weather or environment has affected your route, you will still be able to safely make your way through with little or no trouble. Also, make sure you are packing with the correct bag for your journey. This can be measured by the amount of space needed for provisions, any equipment or extra clothing. If you are participating in a overnight trip, then you need to have enough room to pack a tent and sleeping bag. But if you are simply going on a short hike, then all you will need is a bum bag for your essentials. Any water bottles you take can easily be carried in your hands. Make sure that whatever clothing you pack is lightweight so that it does not affect the overall weight of the bag itself. This is a good way to carry a light raincoat if the weather looks as though it could take a turn. Speaking of the weather, in order to be completely prepared for whatever nature throws at you, pack some sunscreen especially if you car hiking up hills and mountains as this is where the sun will reach your skin far quicker than it would on lower ground. Even if it may feel cooler thanks to the fresh breeze, this does not prevent the sun's powerful rays from affecting your skin. Nothing can be worse then coming back from a nice hike and finding your skin is bright red with sporadic white patches where your clothes have been. So even if you don't feel like it is needed, take some sunscreen anyway to be on the safe side. Finally, pack a small first aid kit in your bag for obvious reasons. Those being, if there is any accidents or minor injuries then you can easily treat any wounds that have the possibility of getting infected while you are outdoors. Packing the correct gear for your trip is a good way to prepare for any potential problems, injuries or weather worries you may come into contact with.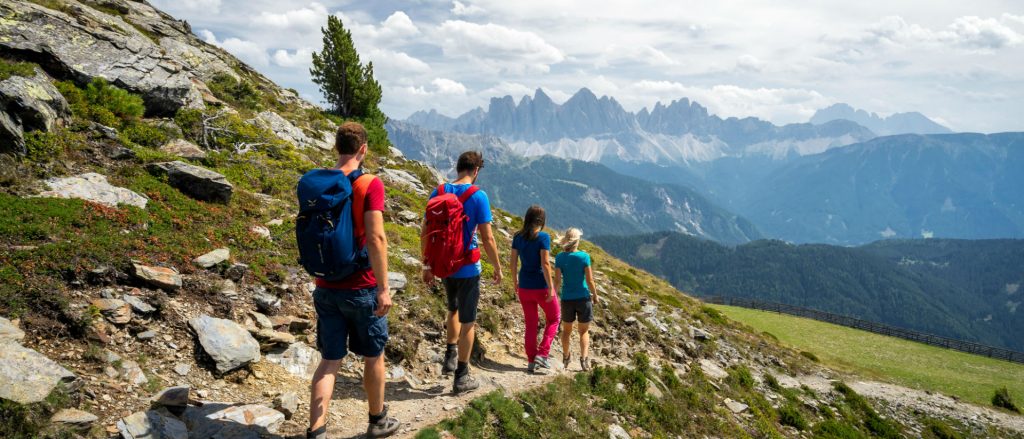 Physical Preparation
Make sure you prepare your body for the upcoming trip and organise a few small hikes beforehand so you can get use to the toll it may take on your body. This also helps with getting into a better mindset and gets you motivated for the much anticipated trip. Going on a few hikes will also help to wear in your boots and other clothing, so that when it comes to the main hike, you are better prepared and comfortable in your gear. Speak to your local walking club and sign up to join them on a few of their walks, it may not seem like you are doing much but in reality you are preparing your body to walk for long stretches of time. Most people do not realise that hiking doesn't simply use your leg muscles, but your arms, back and abs too. So make sure you work these muscles prior to hiking and get use to using them more. Also stretch for a while before and after your hike, this will loosen your muscles and help prevent any tightening and future soreness. Walking with others can also be a great opportunity to make new friends, get tips first hand and ultimately socialise with other hikers. Another way to prepare for your hike is to choose the perfect location. Ensure that you will enjoy your hike and pick a route that is known for its stunning scenery and breathtaking nature. This will help you get through a long, strenuous hike and allow you to have fun and live in the moment rather than be unhappy and frustrated. Allow yourself some company and take a partner with you to share this experience and make a very physical trip social. It is also a good idea to research your selected trail so that you are aware of the hiking level required and whether or not it matches your limitations. For example, if you are a beginner hiker then it will be better suited to choose a more leisurely route, whereas if you are a more practised hiker then why not challenge yourself with a few steep climbs injected throughout your hike? This will help you clearly see where you are at physically so you can adjust any future hikes.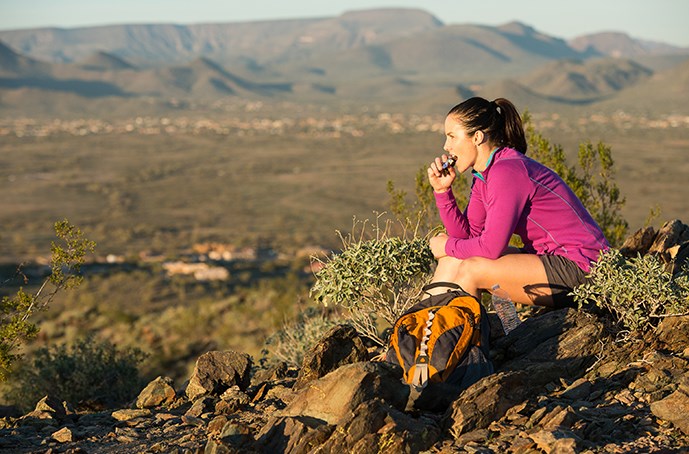 Nutrition
As you may already know, hiking results in the continuous burning of fuel in your body, so make sure you bear in mind that your body requires plenty of nutritional goods that are long burning. These foods will help keep your body going as well as mentally prepare you for the rest of your hike. On this note, it is important that you make sure you take plenty of water and nutritional food along with you, so when you take a break you are well prepared and ready to rehydrate your body. Carrying food and water with you is also a very smart way to prepare just in case things don't go your way and you're hiking for longer than you originally predicted. In this case, food and water will be your lifesaver. Granola bars and trail mix are the typical, go to snacks for walkers and hikers everywhere. Containing an abundance of calories and much needed fats, a packet of raisins, nuts and chocolate pieces are the easiest way to refuel during a long hike. You can also take a few pieces of fruit on your journey to keep up your sugar levels and provide a burst of energy that will keep you going all day. Hiking is regarded as a form of cardio, so you are burning more calories than you probably realise on these long walks. To that end, being prepared and packing a good amount of snacks and water is an important addition to your bag, as you never know how much your body may need them once you start hiking.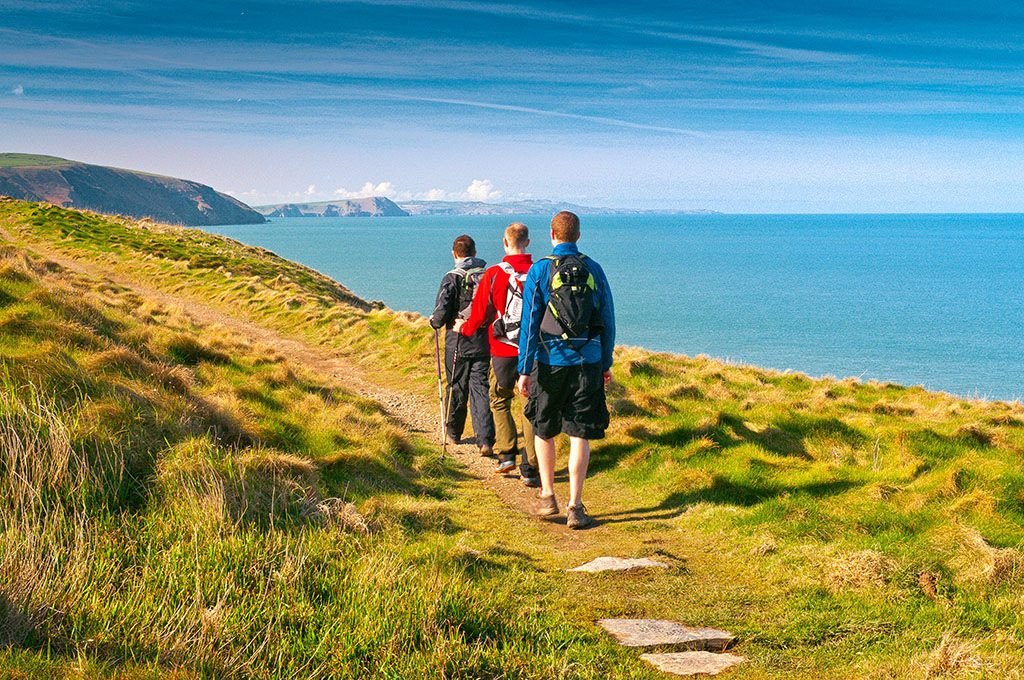 Hiking is a great way to keep active, have fun outdoors and reduce any stress you may have. Hiking does not always necessarily mean long, daunting hikes up mountains, but rather can be an easy, short walk through a park. Whatever your preference, hiking is a fun outdoor activity that will pack out your day and allow you to fully enjoy the outdoors and stay active whilst doing it. So make sure you are smart and pack all the essentials that you will need to stay safe, well nourished and protected during your trip.