Everyone knows that there are some things you can only experience at certain times of the year, autumn being one of them. There are so many fun things to do in the autumn season, either as a family or with friends. Of course, you can still do the same things as you can do the rest of the year, such as loading up the roof box and going camping for the weekend, but it's a whole different experience when done in autumn than it is in summer or winter. Take advantage of the changing weather, new colours and upcoming celebrations by spending your time outdoors with friends and family, as it'll be winter before you know it. Although there are countless activities available to do, here are just four selected highlights of the season.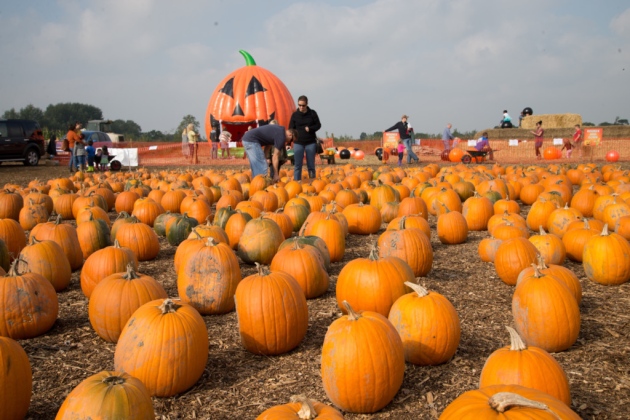 1. Pumpkin picking
Switch strawberry picking in the summer for pumpkin picking in the autumn as a fun day out. It's never too soon to choose your Halloween pumpkin, if you go before the end of October then you're guaranteed to get the biggest and best ones. Pumpkin picking is incredibly popular in the US and Canada, but lately it has been starting to make itself known in the UK, with more and more of us getting our pumpkins at farms rather than supermarkets. Did you know that you can save the pumpkin seeds when you are carving your pumpkins and either eat, plant or save them? This is a great idea for if you are a big salad eater or hate wasting food. Once they are cleaned you can add spice to them for more flavour and include them in your next meal or store them in a sealed envelope for later. You can even roast your pumpkin seeds for a tasty snack that's full of fiber. Crockford Bridge Farm Shop in Surrey is just one of these farms that are taking advantage of the upcoming celebration. During the October half term, they offer different activities such as; apple bobbing, face painting and pumpkin carving to name a few. Make it a day out with the family and really get into the Halloween spirit.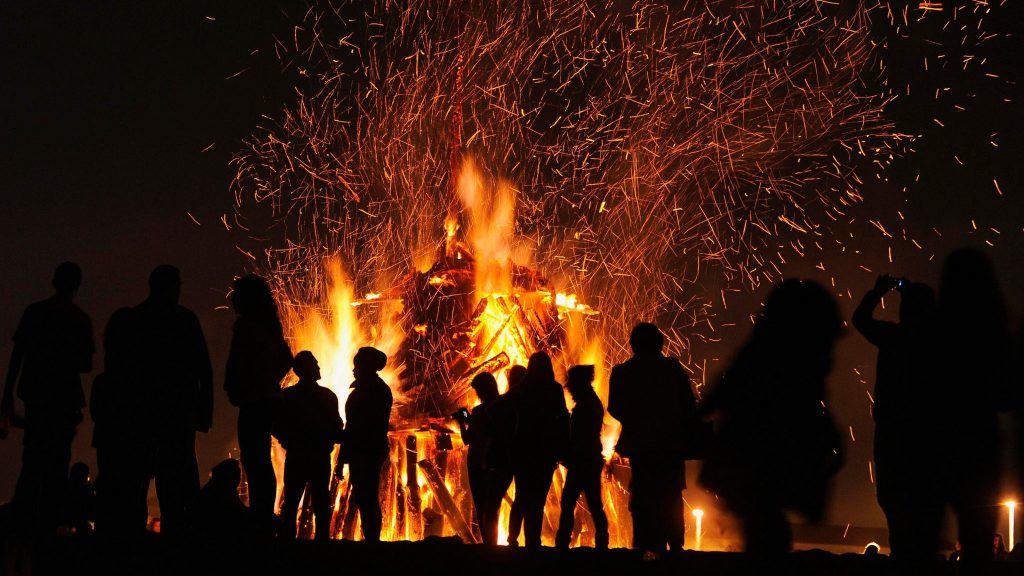 2. Bonfire
The next event coming up in autumn is Bonfire Night. A British celebration, this is the time to gather with friends and family, watch a bonfire and eat sticky toffee apples. It's always fun to wrap yourself up in a scarf, comfy coat and gloves and make your way to somewhere that is hosting a public bonfire. This is a way for people to socialise in a big group, watch the bonfire and the occasional fireworks, drink cider, eat treacle toffee and brave the cold air. It has become a popular tradition in the UK for people to donate any old wooden furniture or spare pieces of wood to create a huge bonfire, some even go as far as to make their own Guy Fawkes to throw into the bonfire. Enjoy some spiced cider and seasonal hot drinks that taste like autumn to really get yourself into the spirit and take advantage of what the season has to offer.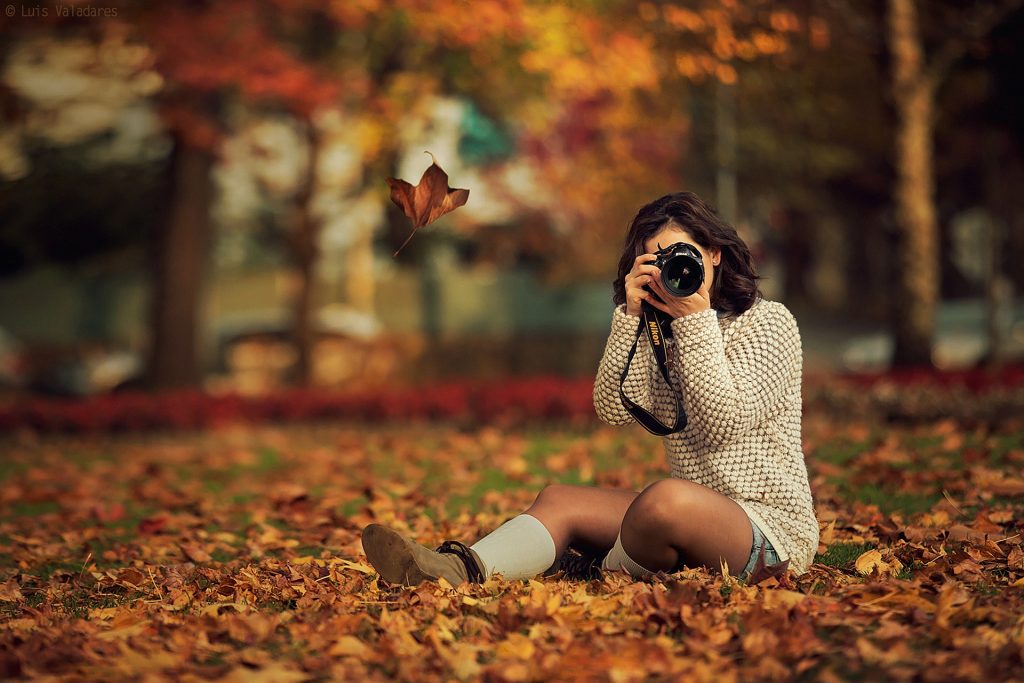 3. Photography
Sure, you can practise photography any time of the year, but autumn is different. This is when the colours of the landscapes change, with burnt oranges and browns appearing in abundance. It gives your photos an entirely new effect that is branded to the season and makes for stunning views. If you are in fact into photography, try the autumn lighting. Changing colours are a favourite of avid photographers. The interchanging shades can bring out the artist in the best of us. Early mornings are the best times to catch the right lighting and have the opportunity of capturing images without many people lingering around. Even if you're not much of a photographer, it is still a fun thing to do during the day as you end up discovering new places you never knew about and see things in a different light and from the perspective of behind a lens. Experiment with lighting, angles and other features to get the best images and capture the autumn setting. Discover your inner photographer and encapsulate your outdoor memories- you may find yourself having fun while doing it.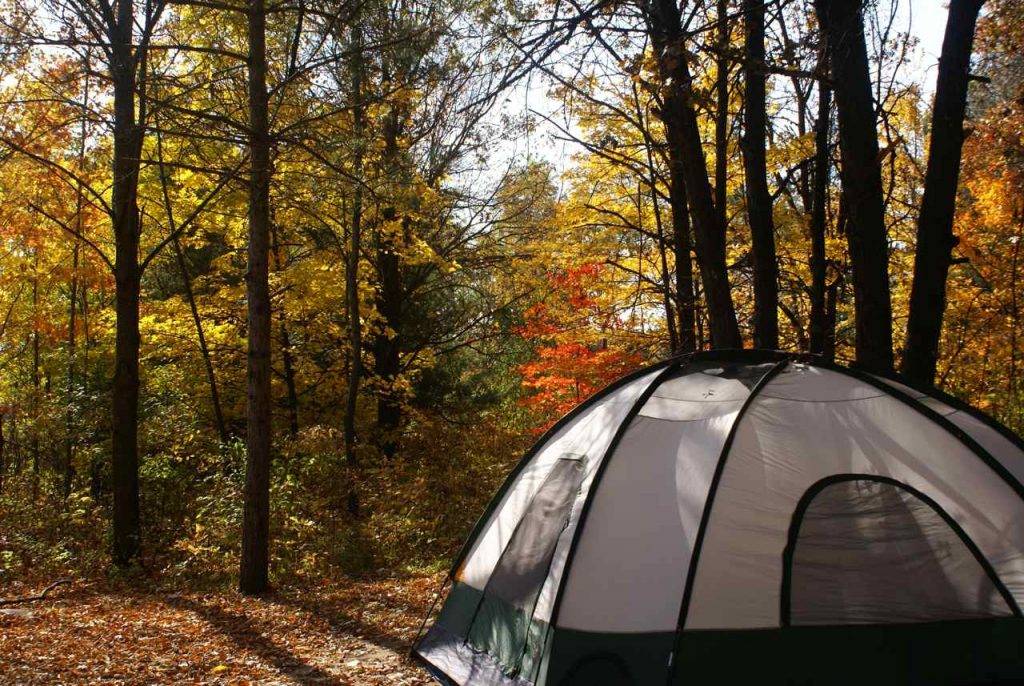 4. Camping
Again, this is another activity that you can do all year round but there are many that have argued that autumn is the best time to go camping. Without the summer crowds and bitter winter weather, autumn provides the perfect opportunity to select your own camping spot and enjoy the perks of camping without the risk of frostbite or overcrowding. Plus, the cooler and dryer weather means that there are less bugs around to ruin your time and the lack of people means you have the area to yourself without your personal space, or sleep, being affected. Camping also allows you the chance to enjoy nature in autumn. Go for a nature walk or a hike and explore the outdoors in all its autumnal colours and cool, crisp air. You could even go for a bike ride and discover new, idyllic scenery as well as spot animals in their natural habitat. If you do go camping this autumn, this is the perfect time to fully enjoy a small bonfire to warm everyone up and set the mood for a fun night outdoors. Also, enjoy autumn treats such as; sticky toffee apples, pies and spiced cider to get yourselves into the mood and make fun memories that will last.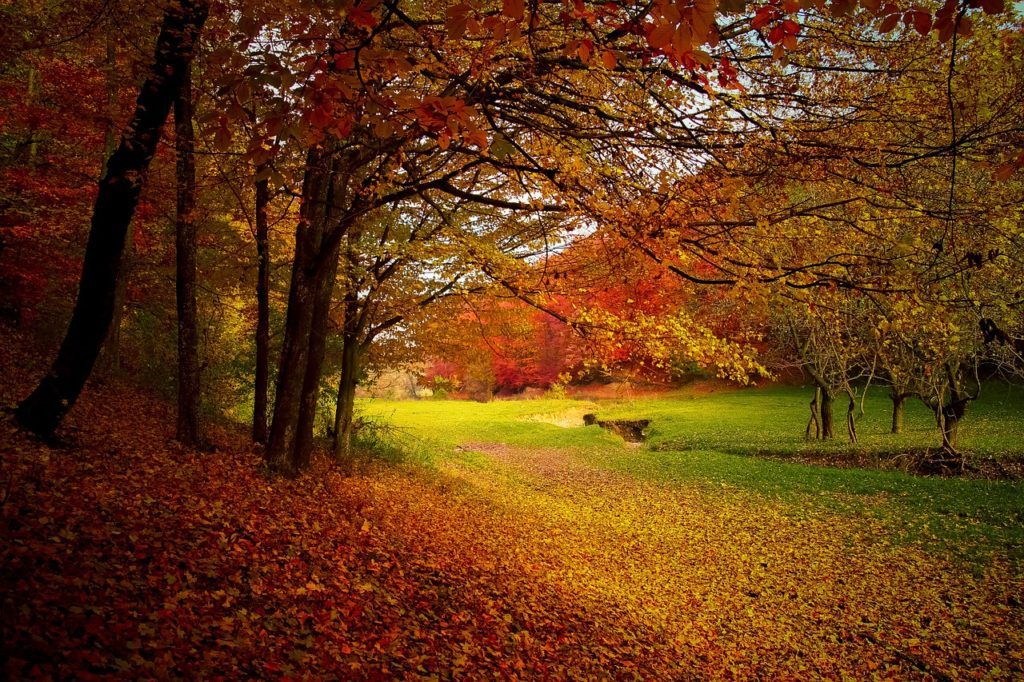 Ultimately, there are many different activities and aspects to autumn that can only be done during this season. Even camping, which can be done any time of the year, is best during the autumn season thanks to cool weather and relaxing camping sites. Most people wait all year long for the release of seasonal food and drinks, Bonfire Night and Halloween, so don't forget to take advantage and enjoy these last few months before winter starts to kick in. Why not try to do at least one of these fun activities and experience the best that autumn has to offer.