It's that time of year again, the time where we start to see the leaves change from green to brown and where there's a crisp chill in the air. Autumn is a world away from summer, with darker days and longer nights it can seem hard to enjoy the outdoors with so little time available during the day. Yet there are many reasons that can be found to enjoy the outdoors in autumn, from nature walking to new scenery and even food specific to the season. Many seem to enjoy a cup of tea or coffee in autumn more so than they would in summer. The feeling of the hot liquid warming you up is made even better in the colder months. Autumn can even be described as the perfect season to go away in a campervan, especially for the nature walks and late night campfires. In saying this, with the new surroundings comes new weather, so make sure you are keeping warm this autumn and take your air heater with you. And so, there are plenty of reasons to enjoy this seasonal change, sometimes we just need to be reminded what those are.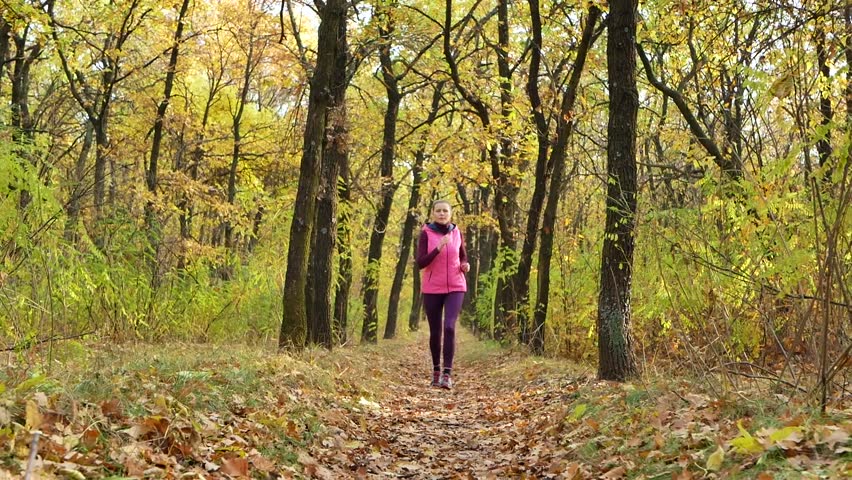 The swift change in weather from the summer sun can come as a slight shock, with the chilly air making getting out of bed in the mornings that much harder to do. Of course then you get a shock from your feet touching the cold ground and suddenly you're wide awake. But thankfully, with cool air comes winter clothes. Many of us will be searching for the hats, scarfs, gloves and coats from where ever they've been stored over the summer months. Rearranging your entire wardrobe for the season feels like starting a new chapter, even if it is a requirement of the colder season. For anyone more active, Autumn is a time where the environment poses a challenge, courtesy of the chill in the air and darker days. This makes it harder to build any motivation to get outside and start your activity. But once you do push yourself to start, you can find that there is plenty to enjoy. Trail running for example, allows you to experience the change in nature as well as enjoy stunning scenery and colours that are only seen in this season. Running outdoors challenges you on ever changing terrain, from pavements to wooded areas, so that you adapt your run every time. Changing your route allows you to find new trails and experience different scenery, meaning your time outside is never the same twice. Breaking out your warmer attire and going for a run outdoors are simple and easy ways to enjoy the season.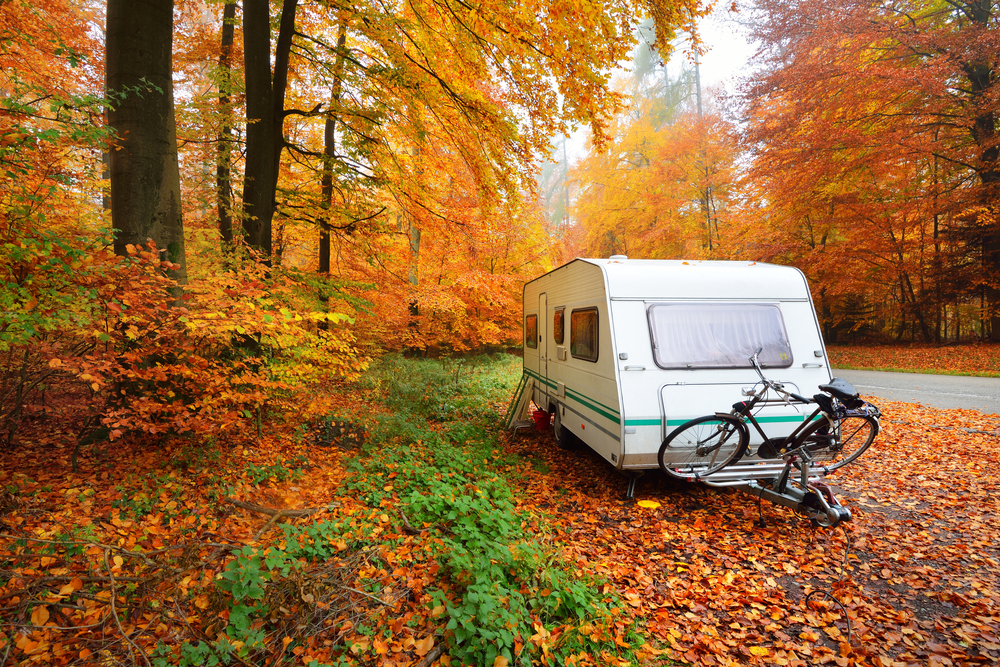 Many consider summer the ideal time for family days in the outdoors, but autumn can be just as fun and suitable for weekends when you have nothing else planned. Why not try a family picnic or even a leisurely hike, these are activities where everyone in the family can get involved. Any children can entertain themselves by playing in the fallen leaves or collecting conkers while the adults chill out at the picnic table or on the blanket. Another great way to spend time outdoors is by going away in a caravan or campervan. Whether you are a family, couple or even travelling solo, taking a short trip away in a caravan allows you to have the chance to enjoy crisp nature walks, refreshing bike rides and other outdoor activities. It's also an easy way to have a quick weekend away from home and enjoy new surroundings. Go somewhere like the Lake District or Cheshire to experience the change autumn has had on the scenery and appreciate the change in nature. Reward yourself by having a hot chocolate or spiced latte at a local pub after a day of walking to complete your small outdoors adventure. And so, there's no need to stay inside during the autumn months as there is plenty of activities and breaks away that allow you to enjoy the outdoors.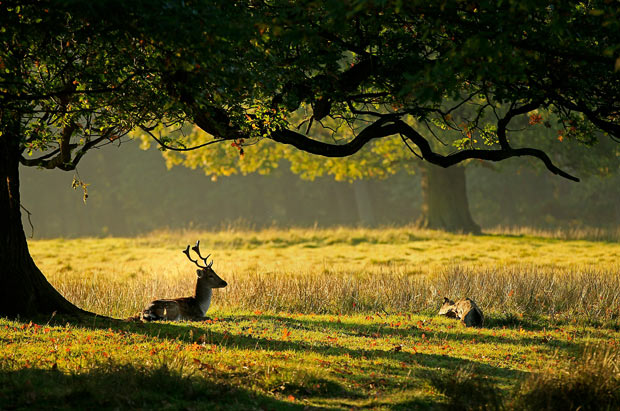 As everyone knows, nature changes with the seasons so the same scenery or viewpoint will always look completely different at each time of the year. So why not experience these changes for yourself and take a bike ride through nature focused locations. Autumn's cool weather will help keep you refreshed and awake so that you can fully enjoy your day outside. Make sure to plan a scenic route so that you don't miss out on any sightseeing opportunities or go too far. Also, pack some snacks and take warm clothing so that nothing disrupts our fun day out with nature. A popular way to enjoy the outdoors anytime of the year is with a visit to popular Dunham Massey, near Altrincham. Here you can take long, relaxing nature walks and spend the whole day outside. You even have the opportunity to spot some wildlife as deer and other forest animals inhabit the area. One idea is to take your dog so that you can both experience the day and be around nature together, plus its good exercise for your canine companion. Enjoy peaceful, relaxing walks through wooded areas and watch the change is nature for yourself. Autumn is also the perfect time to visit, with the busy crowds that come with summer truly over, you can appreciate the solitude of this popular outdoor location.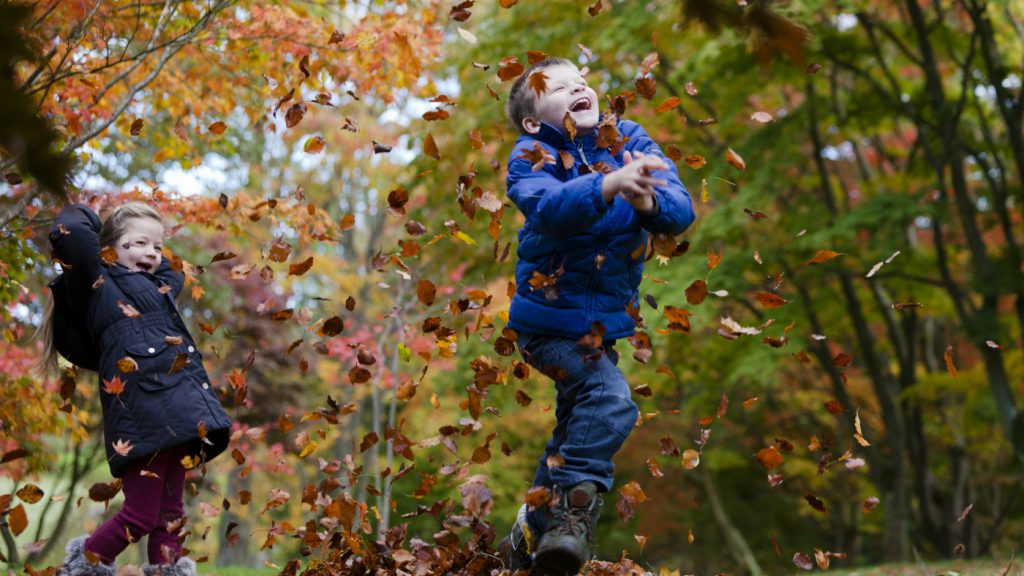 The new cool, brisk atmosphere of autumn brings with it a new environment for people to adjust to. And yet, despite the differences between other seasons autumn is still a great time to enjoy the outdoors. Whether it is nature walks, trail running or scenic bike rides, the season provides fascinating new views and weather changes that make your new experiences outdoors different from the rest. Enjoying the outdoors doesn't even have to mean nature itself, it can be your warm clothes that you have to bundle yourself into before venturing outside. Lots of people love to layer up their clothing and now have the perfect opportunity to thanks to the autumn chill. All of this shows that there are many reasons to enjoy the outdoors in autumn, now all you have to do is face the new season head on.