With autumn fast approaching and the weather taking a turn, this doesn't mean that you have to cease any camping plans. It may be slightly different to camping in summer, but there are numerous ways to prepare for a camping trip in autumn so that you can still enjoy your mini adventure. You may need to use more space in the car, but there are plenty of travel accessories that can help you there. Take the time to organise and prepare so that you can have a successful camping experience. Here are some helpful tips on preparing for a camping trip this autumn.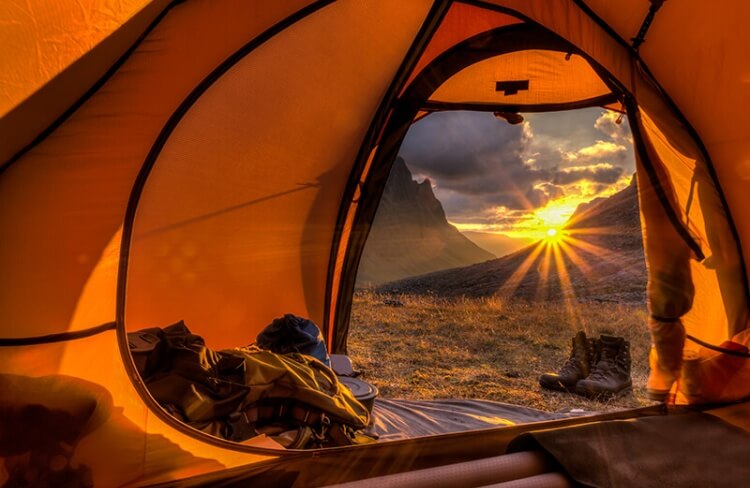 The Elements
The first is making sure you are ready for the night ahead. Look into packing insulated sleeping bags and air mattresses so that you have a comfortable sleep and take disposable heat packs or water bottles to help you get through cold nights. Especially with the cold weather starting it's a good idea to think ahead and plan how you can sleep through the elements. Here's a useful tip; if there's enough space left in your car then pack some extra blankets to use as makeshift protection against the cold floor. This, along with your sleeping bag will act as a insulator against the cold ground and keep you toasty and warm. Also, bear in mind the changing weather when thinking about what clothes to pack. It may be good to pack extra layers of clothing, as now the days and nights are getting cooler you may need to wear more to keep warm. Be strict when preparing for your trip and don't overpack, but make sure you take enough clothes for every weather, try to avoid situations where it's raining the entire trip and you don't have your raincoat. Research the upcoming weather conditions so you can be better prepared and decide what to pack and what not to. Find the perfect balance and bring sufficient clothing.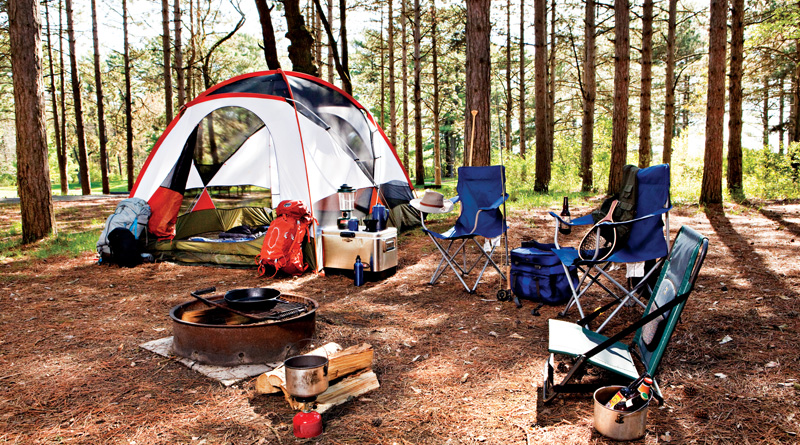 Your Gear
When planning your camping trip it's a good idea to book your place on a campsite quickly as spaces soon fill up. Then you have a deadline of when you have to be ready with all your essentials and gear. Selecting a campsite can be a difficult task. Make sure your campsite has easy access to outdoor activities that you can use to occupy your time. Choose a site near a wooded area where you can enjoy nature walks, bike rides and hikes at various levels. There's not much like spending the day around nature and ending it by sleeping under the stars. One important tip when preparing to go camping is to check your camping gear for any damage or maintenance issues before you go. Worse scenario would be to get to the site and there's a rip in your tent or a functional issue. If you are new to camping, practise using the gear beforehand so you know what you are doing and there is less stress when you are setting up at the campsite. Also, unless you are backpacking make sure you take time when purchasing a tent so you get one big enough to fit your family inside. There's no space to hide in a tent so make sure everyone has enough room and it'll make the trip a lot easier. If you're looking to go wild camping then a good tip is to take a tarp with you and place it under your tent, so when it rains the bottom of your tent is protected from the weather and is kept dry. You could even use this tip when on a campsite, it'll offer more protection not only from the weather but also from potential damage to your tent. Camping may seem like a simple trip away, but there is a lot more that goes into preparation then you may think.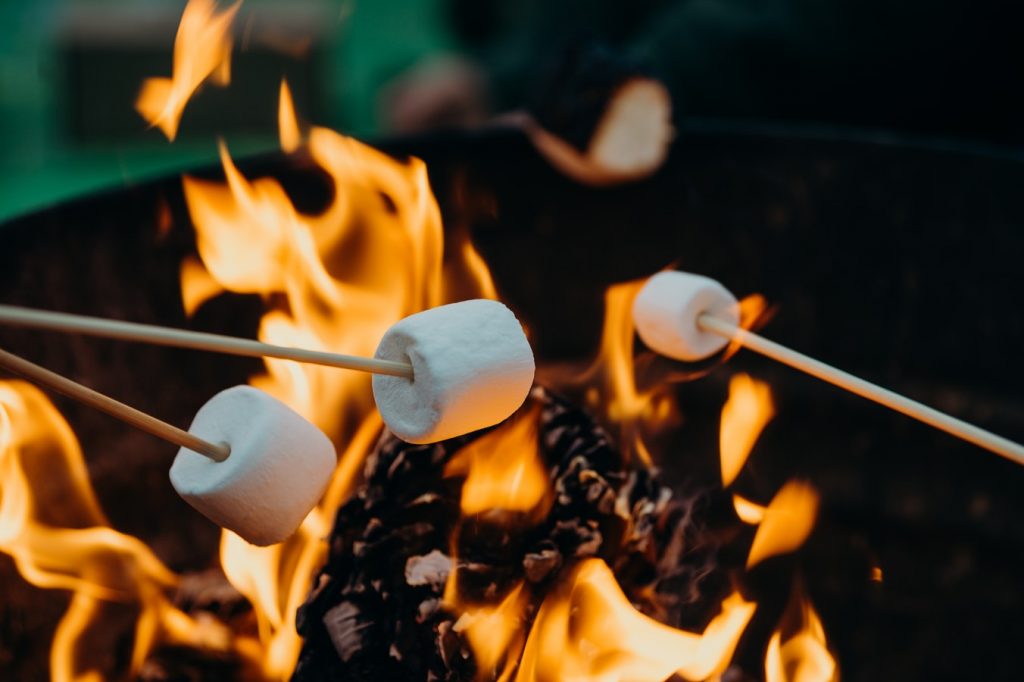 Preparing Food
The thought of serving food with no electrical appliances or work surfaces is enough to send stress levels sky high. So a helpful tip is to prepare food before your trip so that there is less work to do when you get there. To make things easier on yourself, prepare easy camping food such as; hot dogs, burgers and chop up vegetables, potatoes etc. so that all that needs to be done at mealtime is actually cooking the food. Check out our last blog post for more ideas on outdoor recipes. Another tip is to plan your meals before you go on your trip so that you know what you're cooking on what day. Store food in plastic containers to keep it all organised and making packing that much easier. Remember to serve the meat and perishable food the first few days if your campsite does not have ice or other ways to keep it cold. Also, look into investing in a camping stove if you're thinking of making camping a recurring activity, it'll make cooking meat and other food over the fire easier and more convenient. If not, check with the campsite to see if they offer an attached grate to the fire pit. This is the standard basic cooking appliance for first time campers. Although camping is an alternative form of the typical holiday, this does not mean you cannot enjoy a few treats while you're there. If you are on a family trip then take some camping treats to enjoy around the campfire, these are easy and simple to make with no need to prepare beforehand. S'mores are the go to camping food and enjoyed by everyone, so make sure you don't miss out on traditional camping treats.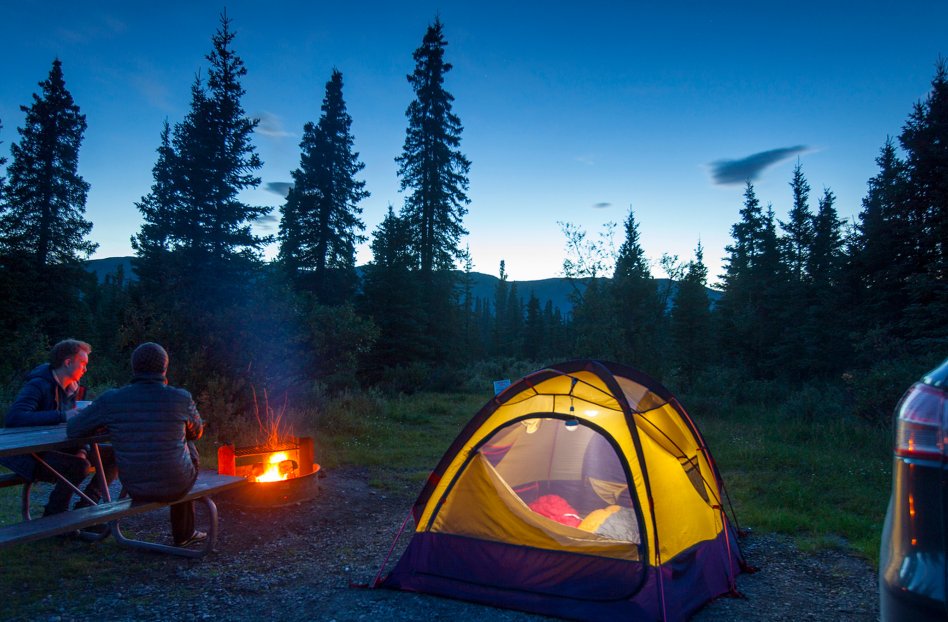 Camping can be done at any time of the year, you may need to adjust your packing but it is possible. You can still enjoy outdoor activities and the experience of sleeping with nature even in autumn time. Checking gear, preparing for the elements and their unpredictability as well as prepping food are helpful ways to set yourself up to have a successful camping experience. Just make sure to be fully prepared before you go and then you can enjoy your adventure.