Tow bar manufacturers
Tow bar Manufactures: - Tow bar advice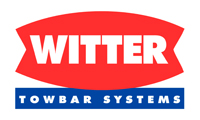 Witters range comprises of mainly the standard 2 bolt flange ball type but also incorperates an ever increasing range of Detachable Swan neck tow bars.

Witter Tow bars has consistently set the standard for quality, reliability, and value for money. The company was formed in 1950 by Colin Witter, who saw an opportunity to meet the growing demand for easy-to-fit towing brackets from caravan and trailer owners who were benefiting from the increased leisure time enjoyed by post-war Britain.

The Witter name is synonymous with the highest standards of design, quality, safety and security for motorists and road users. Witters are proud of their innovative approach, which is shaping the direction of tow bar design and development throughout Europe. Their complete ranges of towing products are designed for today's modern lifestyles.

Using the latest 3D CAD systems, Witters fully qualified engineers design products to fit all major vehicle manufacturers' specified attachment points.

The Witter Shield of Safety
Every Witter tow bar is covered by the Shield of Safety, a symbol of quality, backed by a genuine lifetime guarantee.







The WESTFALIA company history
• 1844 Johannes Bernd Knöbel establishes a blacksmith's shop.
• 1932 WESTFALIA invents the towbar with ball head
• 1966 With the nut system, WESTFALIA is the first manufacturer that offers a removable towbar.
• 1987 WESTFALIA is the first manufacturer that introduces a towbar that can be removed fully automatically.
• 1994 The European directive on towbars, EC 94/20, is passed, and WESTFALIA obtains the first certification (#1) that is approved under this directive.
• 1995 WESTFALIA starts serial production of the first aluminium hitch in the world.
• 1996 WESTFALIA wins the Aluminium award in the Netherlands
• 1999 Foundation of WESTFALIA-Automotive GmbH & Co. KG (Westfalia-Werke GmbH & Co. separated by product ranges, i.e. towbars, trailers and campers).
• 2002 WESTFALIA is the first manufacturer that produces the electric swivelling hitch in series.
• 2006 WESTFALIA takes over the French hitch manufactuer SIARR
• 2007 WESTFALIA takes over Swedisch hitch manufacturer Monoflex



The commercial success of Westfalia-Automotive depends on the quality of our products, the performance of our employees and the satisfaction of our customers.
This principle is the foundation of our management system.. It includes the obligation to fulfil the requirements of our customers, employees, managing director and the legislator.
We find it important to prevent environmental damages caused by our products and the processes involved in their manufacture. They strive towards constant improvement and increased efficiency in all processes is an important component of our corporate culture.

Certificates by the TÜV (German Technical Inspection Authority):

• Certificate for the management system as per DIN EN ISO 14001:2005
• Certificate for the management system as per ISO/TS 16949:2002
• Certificate for the management system as per DIN EN ISO 9001:2000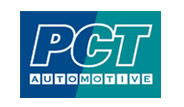 PCT Automotive is one of Europe's leading designers, manufacturers and distributors of tow bars, towing electrics and automotive products.
Their precision engineering heritage dates back 80 years to 1926 and they now proudly offer one of the most comprehensive and best quality tow bar and towing accessory ranges in Europe. All tow bars are powder coated and guaranteed for the life of the vehicle that it is fitted to.

What you need to know about PCT Automotive:
Precision engineers since 1926
Multi-million pound business operating on 4 sites in Sheffield
Leading manufacturer of tow bars, towing electrics and automotive products
Highly experienced multi-skilled staff
Full backup from our in-house Designers and Fitting Teams
Traditional and modern craftsmanship
Investor in people
Working closely with the UK Vehicle Certification Agency (VCA) & Motor Industry Research Association (MIRA)
Close links with local universities



Brink tow bars are the biggest tow bar manufacturer in Europe, their tow bars are designed specifically for vehicles that are intended for the European market. This is why they are original equipment for many of the vehicle manufacturers including Alfa Romeo, Chrysler Jeep, Honda, Jaguar, Mazda, Nissan, Vauxhall, Volvo, VW and many others.

Until recently Brink have been more widely known in Europe for their Swan Neck and Detachable Swan Neck tow bar range. However over the last 10 years they have hugely increased their share of the UK standard flange tow bar market and now offer a complete and comprehensive range of over 2000 part numbers.

Brinks commitment to design, the use of enhanced state of the art production methods and only the best quality materials has kept them at the forefront of tow bar production. They also have the largest selection of European Type Approved tow bars available from any manufacturer anywhere in the world.

Brink tow bars are fully guaranteed & come with a life time warranty. Over 1, 000, 000, 00 Brink tow bars are sold yearly throughout Europe.
Comments
"Hi, some years ago I bought a Witter tow bar from You to my Toyota LandCruiser 100, 2003, 4,2 engine. I need
the electrical wireing diagram (with colors and nunbers) to put the wireing back into the contcact, it has 13 pins.
Please send by email: jr@tryggvakt.no

Regards
John"
– John Lorentzen
"I am awaiting delievery of the new vauxhall antara which has reversing sensors, Iwas wondering which would be the best towbar. Also do you have a fitter that covers North Devon.
Kind Regards
Mick"
– Mick Collier
New post