Choosing the right cycle carrier
Choosing the right cycle carrier
Cycle carriers the best option for you
Cycle carriers are always great gizmos to have attached to your car. Imagine that you go on a camping trip with the family and you hit a spot where you could cycle all day. Wouldn't you want your bicycle with you? Or just maybe you feel like going for a nice bike ride, but you can't do it where you live. You can always attach you bike to your car and drive away to find that perfect trail. There are three types of cycle carrier to chose from. The kind you choose would depend greatly on a number of factors, the kind of car that you have, whether you have a towbar fitted, and what type towbar you have fitted. Also does your vehicle have the spare wheel on the rear of the vehicle. Choosing a cycle carrier can be a tough decision and therefore it would be advisable to let us help you.
Roof mounted cycle carriers
Cycle carriers that are mounted on Roof bars that attach to the roof of your car are one option. Roof bars can be removed when not in use, or can be used to attach a roofbox or Roof rack. The only drawback is the fact that attaching your bike to it could be a bit awkward given that you have to raise your bike over the roof of your car.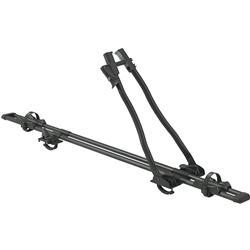 Rear door mounted cycle carriers
Rear door cycle carriers are another popular option, however there are several drawbacks to this type of cycle carrier. Firstly as the cycle carrier is only attached using straps it can have a tendency to become lose, All manufactures of this type of cycle carrier advise that the straps are retightened every couple of hours. Secondly as the cycle carrier is not fixed in a very secure way theft is also a possibility. Lastly the rear number plate and rear lights could be obscured by the cycle carrier and bikes, In the UK this could results in a fine and points on your license, Therefore a light board with number plate on maybe the only way to avoid this.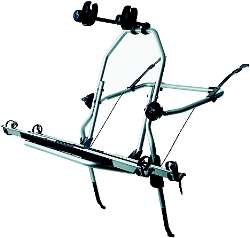 Tow bar mounted cycle carriers
Towbar mounted cycle carrier are by far the best option, these are sturdier than the rear door version as they have a fixing point on the vehicle to attach to. Most decent affordable models take less than 2 minutes to fit, Some of the best manufactured cycle carriers allow the boot to be opened without the need to unload all the bikes. Towbar mounted cycle carrier also usual come fitted with a light board and number plate space.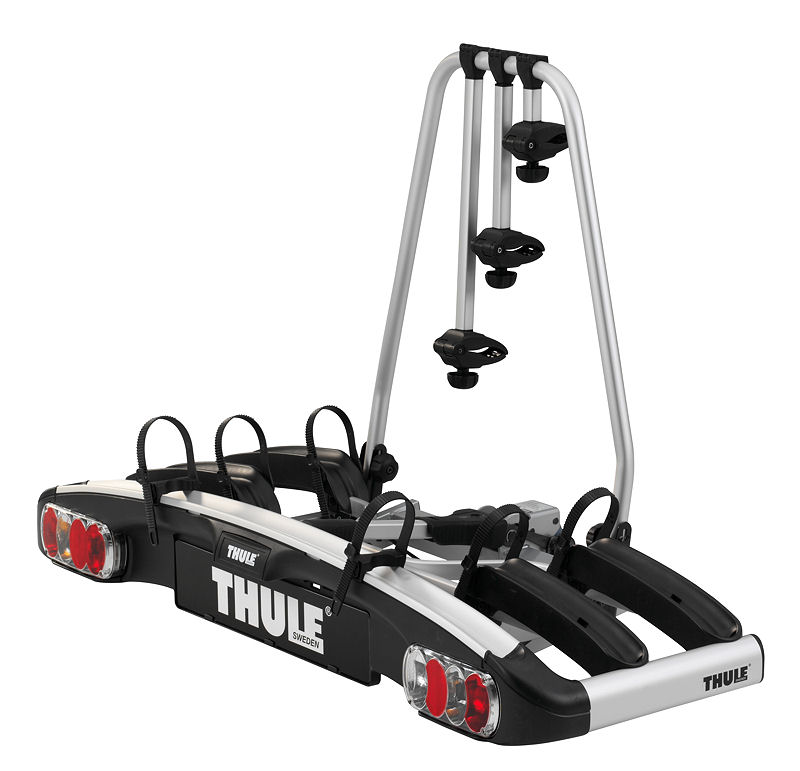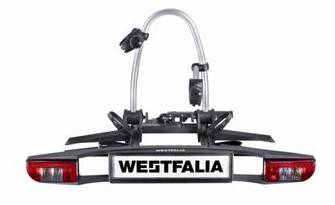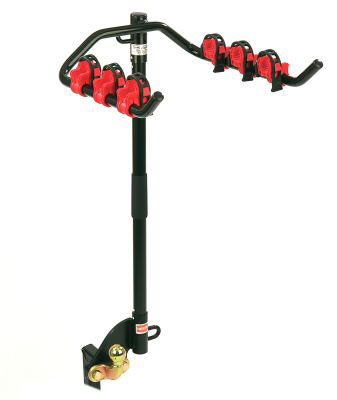 View the range of cycle carriers we sell all price promise covered, See the same carrier cheaper elsewhere we will beat the price.